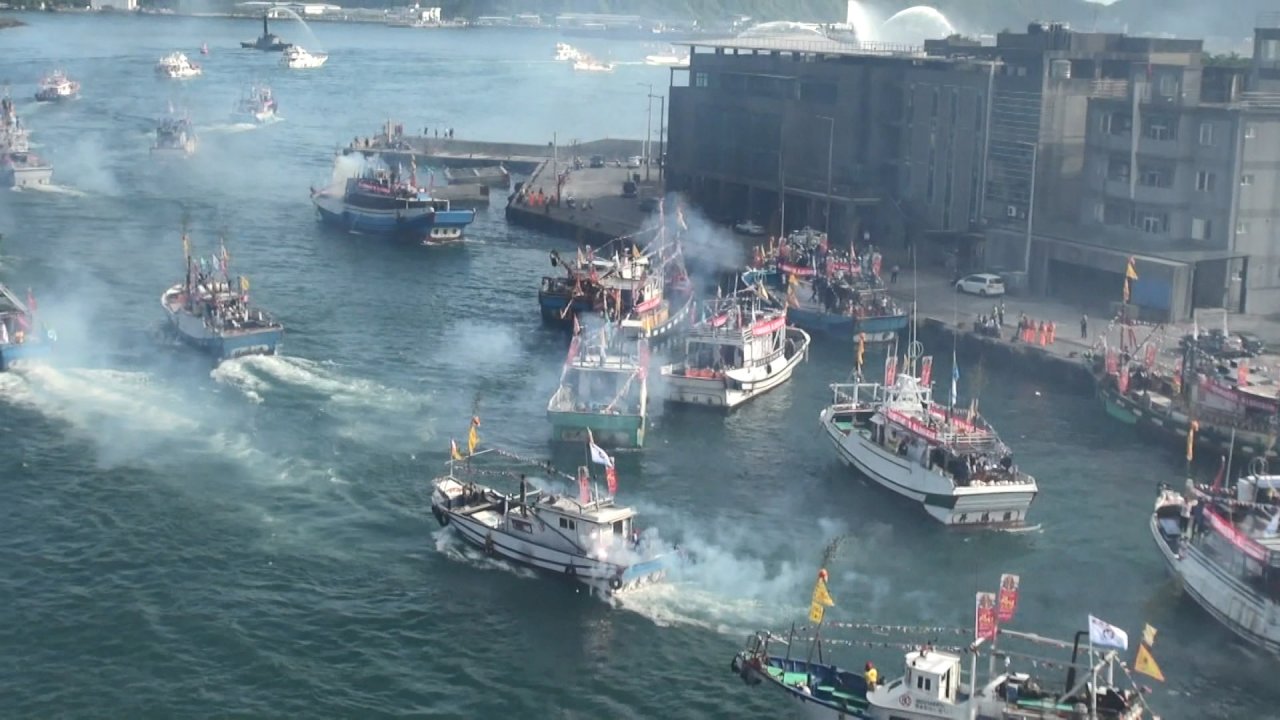 For the first time, fishing boats are joining in a religious festival dedicated to the sea goddess Mazu, sailing alongside a land-based procession.
Last Friday, a fleet of 158 fishing boats set off from Nanfang'ao Harbor in northeastern Taiwan's Yilan County. The fishermen on board brought statues of the sea goddess Mazu and lit firecrackers to show their devotion and respect.
According to folk legends, Mazu is the goddess who keeps fishermen safe out at sea. Every year, the goddess' devotees in Taiwan take part in large, land-based processions, carrying her statue across large parts of the island.
This, though, is the first time that fishing boats on the water have been included in one of these events, sailing alongside the devotees on land. This special event took place over three days and attracted 80,000 pilgrims.