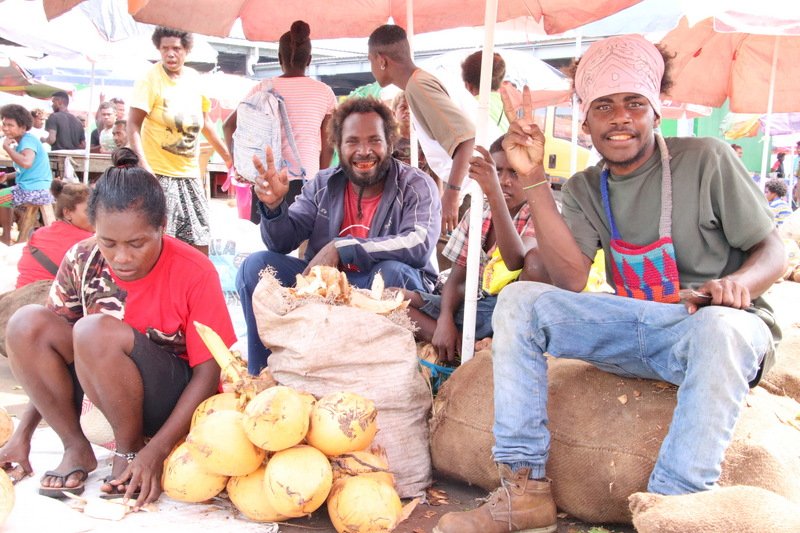 President Tsai Ing-wen says the people of the Solomon Islands benefit from their country's ties with Taiwan.
Tsai was speaking Thursday amid continued concern over the future of bilateral relations. Recent moves by Solomon Islands officials suggest the country may sever diplomatic ties with Taiwan and recognize Beijing instead.
The latest sign of a possible severing of ties came in an interview with the country's prime minister published in The Australian. In the interview, the prime minister said that Taiwan is useless to the Solomon Islands, and that Beijing's ability to act as a regional counterweight to Australia makes it a more suitable partner.
On Thursday, President Tsai said that there are challenges facing bilateral ties, but that the government is continuing work to stabilize relations. She also said that Taiwanese projects over the year have made a difference in the lives of Solomon Islands citizens. She said that the people of the Solomon Islands have felt Taiwan's sincerity and good faith.
The foreign ministry has also pointed out Taiwan's longstanding assistance to the Solomon Islands. The ministry's spokesperson said Wednesday that most people in the country believe maintaining ties with Taiwan is in their country's best interests. The spokesperson said that by contrast, it will not benefit the country or its people for a small group of politicians to shift foreign policy based on their own interests or those of special interest groups.