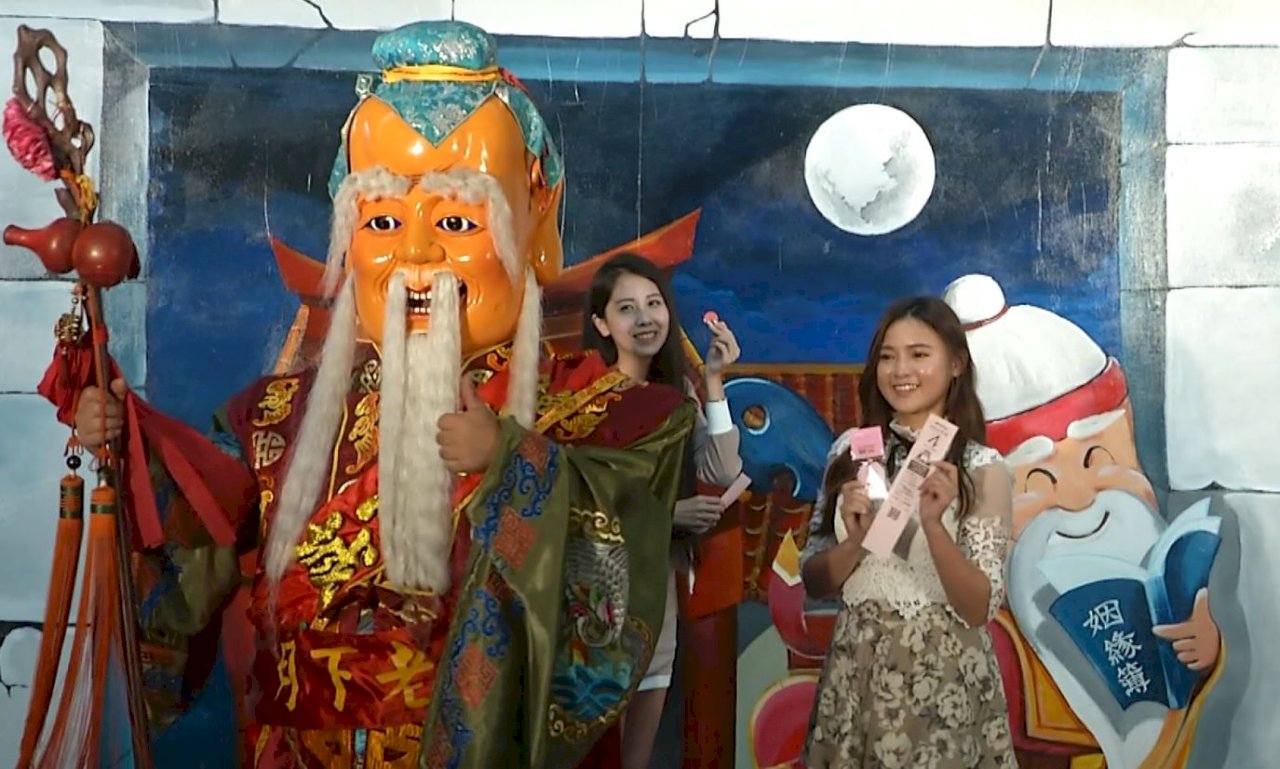 The Taipei Metro has teamed up with a local temple to introduce matchmaking god-themed metro tickets. The special tickets have become a big draw for singles and their anxious parents.
The birthday of the God of Matchmaking, which falls on the fifteenth day of the eighth lunar month, is on September 13 this year.
There is a long line at a metro station in Taipei. The crowds are there to buy metro tickets featuring the image of the God of Matchmaking, a deity often portrayed as an old man with a long, white beard.
The first person in line is Mr. Chiang. He got in line at 6:00 am in the hopes that the deity will help find him a date.
An anxious mother was there too. Her middle-aged son working at a computer company has trouble finding dates. The mother said her son lacks social skills and she hopes the ticket will bring him some luck.
Taipei Metro President B. C. Yen says that similar train tickets are popular in Japan. Therefore, the company has decided to release these special-edition tickets regularly.