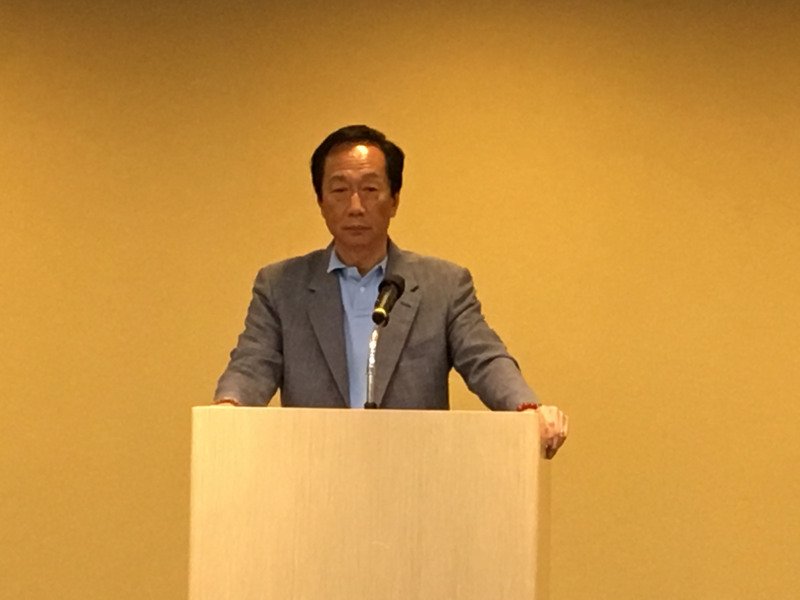 Taiwan's leading business tycoon, Terry Gou, says he's not running for president in Taiwan. The Foxconn founder issued a statement late on Monday night.
Foxconn is the world's largest electronics manufacturer. The company makes iPhones and iPads for Apple.
Gou explained his decision in Facebook video posted on Tuesday, the deadline for registering a presidential run.
Foxconn founder Terry Gou says, "I will not gather signatures to put my name on the ballot. My reasons for running had nothing to do with personal interests, party, or faction."
Gou says he spent the past two months thinking about whether he would run for president as an independent.
That's after he lost his bid for the KMT nomination to Kaohsiung Mayor Han Kuo-yu in July.
Last week, Gou withdrew from the KMT, saying that the party was too focused on its own interests. That fueled speculation that Gou was considering an independent run. But in the end, he decided it was better to drop out of the race.
"Dirty electioneering, populism, personal interests, partisan interests and class struggles have all divided Taiwan. I don't want to join in the political farce and I hate to see my supporters being bullied," said Gou.
At the end of the video, Gou said he will always support the Republic of China and that he will always be there if Taiwan needs him.