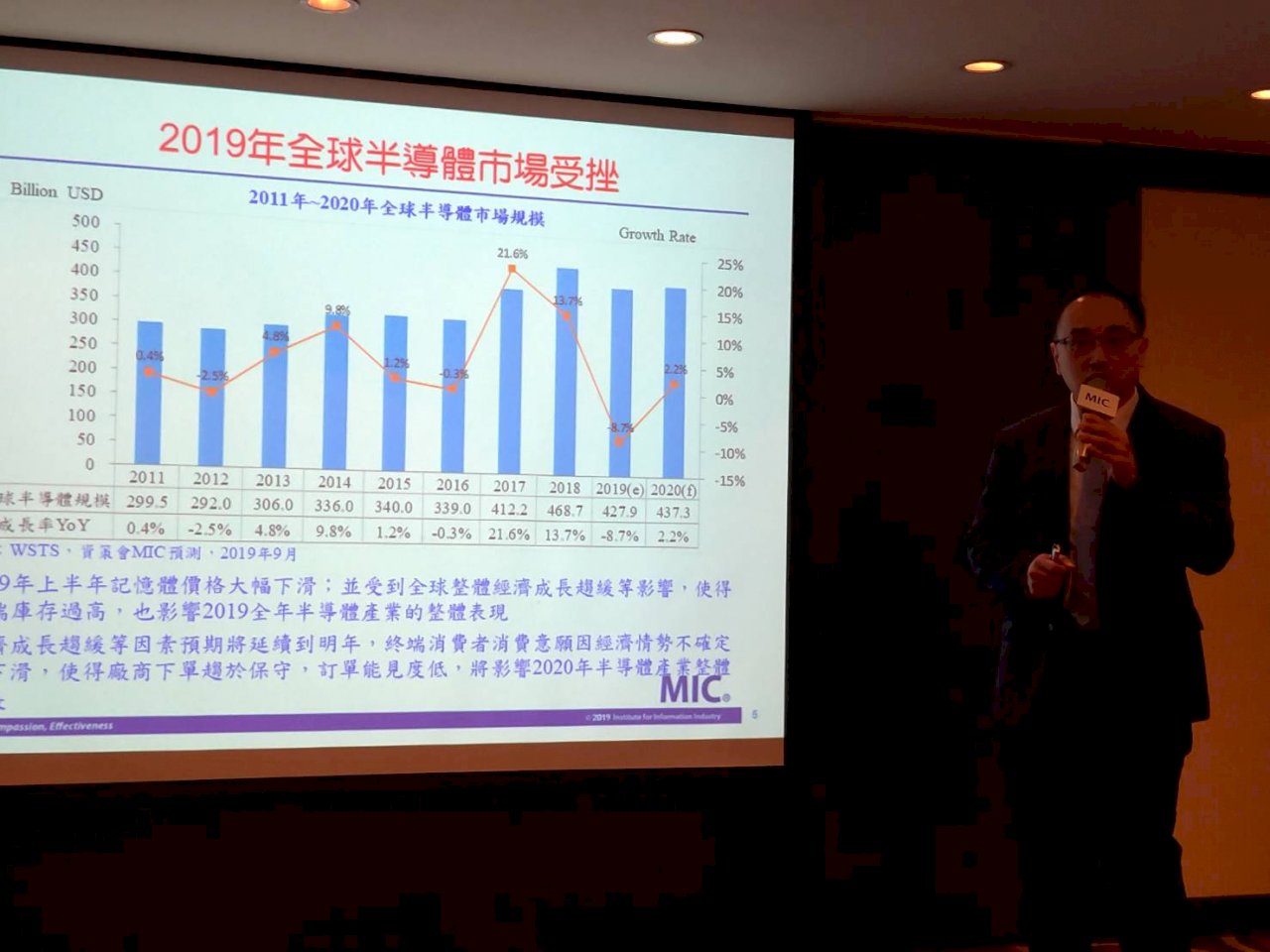 Taiwan's semiconductor industry may shrink by 1% this year. That's according to the latest forecast by a local think tank.
The Market Intelligence & Consulting Institute (MIC) published their latest projection on Wednesday. Their numbers show that the global semiconductor market will shrink by 8.7% compared with last year due to the impact of the US-China trade war.
The MIC says that the impact of the slumping global market in Taiwan is partially offset by rising demand for newer consumer electronics such as wireless headphones and other peripherals.
Meanwhile, the MIC says that the telecommunications sector could see growth of 1.1% thanks to growing demand for products that use 5G and Wi-Fi6 internet technologies.