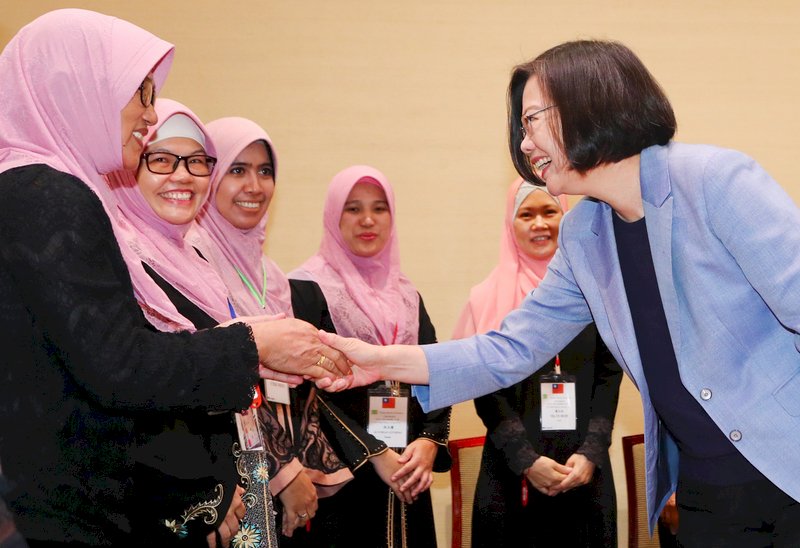 President Tsai Ing-wen has reiterated the importance that the government has placed on making Taiwan a more Muslim-friendly place. Tsai was speaking on Wednesday while receiving a Hajj group from Taiwan.
Tsai said the government's efforts to make Muslims feel at home in Taiwan are being recognized globally. Tsai said,"Our efforts are reflected in international rankings. According to the Global Muslim Travel Index, Taiwan went from being in seventh place in the past to third place this year. This is our first time being in the top three."
Tsai said that since the implementation of the New Southbound policy, the government has been strengthening tourism, trade, and cultural exchanges with the Muslim world.
Tsai said that her administration has made Taiwan a more Muslim-friendly place by setting up prayer rooms and encouraging businesses to apply for Halal certification. She said vending machines selling Halal products have also been put in place this month.