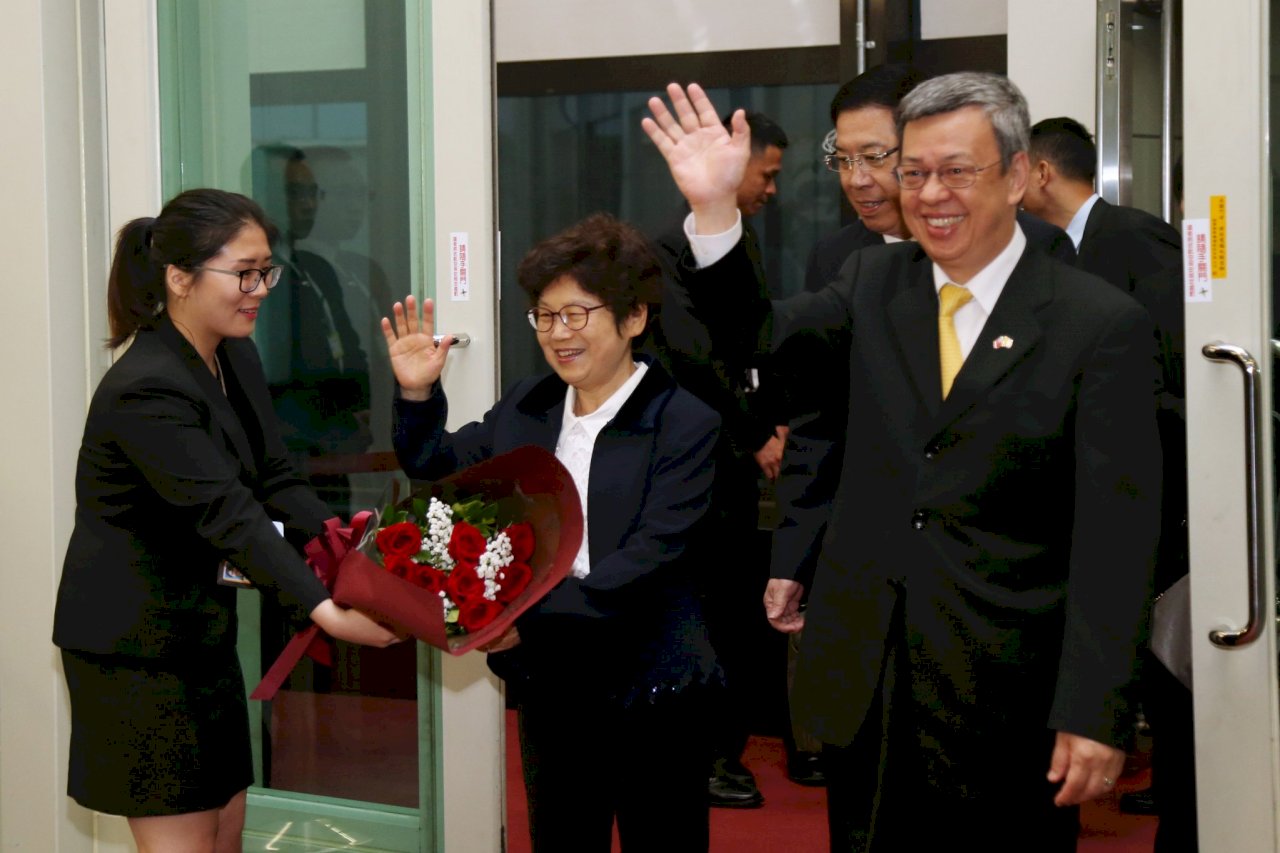 Vice President Chen Chien-jen returned to Taiwan on Tuesday after wrapping up a four-day visit to the Vatican. He was there for the canonization of late British Cardinal John Henry Newman and four others. This was the third time that Vice President Chen attended a canonization ceremony in the Holy See.
He spoke with reporters about his trip, after landing in Taiwan. He said that he conveyed President Tsai Ing-wen's regards to Pope Francis and invited him to visit Taiwan. Chen is a devout Catholic and had also invited the pope to visit Taiwan during his two former trips. The vice president was in the Vatican for the canonization of Mother Teresa in September, 2016, and of Pope Paul VI last October.
During this visit, Chen met with top Vatican officials to discuss cooperation in the areas of humanitarian aid, environmental protection, fighting human trafficking, and cultural and religious exchanges. Chen said that the officials praised Taiwan's democracy and rule of law, religious freedom, human rights and environmental protection.
The vice president also said that during a mass at St. Peter's Basilica, he prayed for the sustainable development of the world, the peaceful development of cross-strait relations, and for Chinese people around the world to be able to enjoy religious freedom.