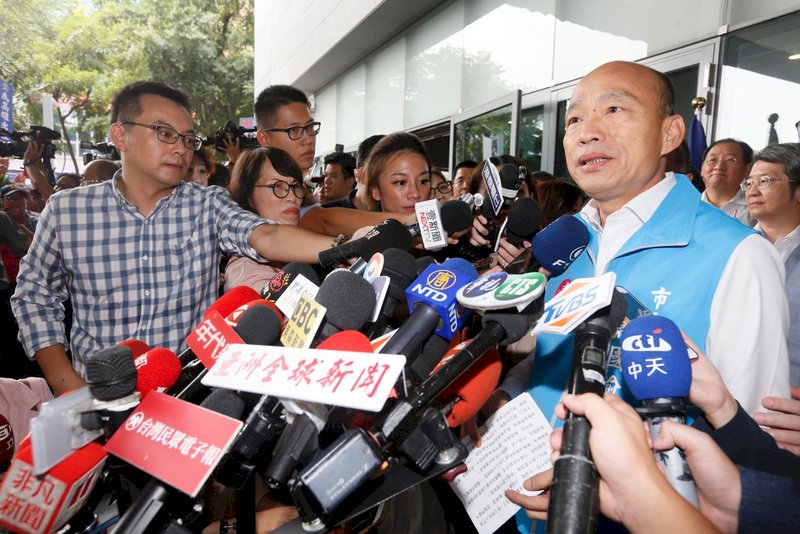 Kuomintang (KMT) presidential candidate Han Kuo-yu announced on Tuesday that he will be taking leave from his position as Kaohsiung mayor to focus on campaigning for president starting on Wednesday.
The newly-elected mayor said he has been working to revive the city of Kaohsiung for the past ten months and visitors to the city have increased. Now he says he wants to bring that spirit to all of Taiwan. The mayor said, "Today, I've decided to start from the south and bring the spirit of the south to all of Taiwan. Southern Taiwan is sincere, brave, diligent, and warm. We are practical and take one step at a time. We need to help and love each other and unite more people to rebuild a Taiwan that is full of warmth and hope, true democracy and prosperity. Let's work together toward this goal."
When President Tsai Ing-wen heard of Han's decision to take leave from his post as mayor, she told him not to forget his promise to his people. Tsai said, "I need to remind Mayor Han Kuo-yu that just last year, he became mayor carrying the support and expectations of many voters. At this time, he should pay attention to the expectations of the voters. He truly should not forget that a mayor has many responsibilities."
Taiwan will hold presidential and legislative elections on January 11, 2020.