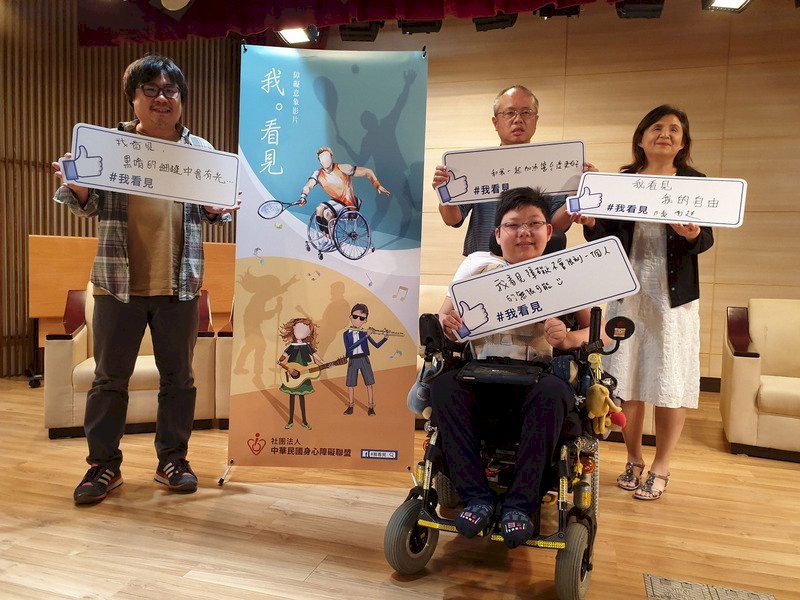 A series of three new short films has been released to raise awareness about people with disabilities.
The series, called "I Can See" was co-produced by the government's Social and Family Affairs Administration and a local NGO -- the League for Persons with Disabilities. At the launch on Tuesday, one of the directors said the goal is to help people to better understand and accept different types of disability.
One of the subjects of the documentaries is 50-year old Wang Ming-hui who has a mental disability. In the film he said that he has always been open about his condition even though he has been rejected by more than 40 potential employers.
Wang said that he is hoping to address the stigma and show the public that people with mental and physical disabilities are still capable of working and supporting themselves.