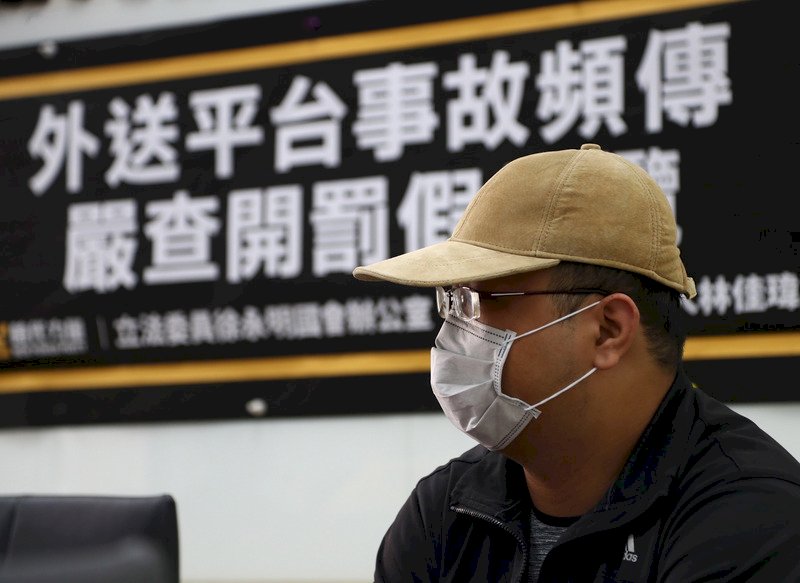 Food delivery workers and lawmakers held two separate press conferences on Tuesday… they're calling for new legislation and unions to help better protect their labor rights.
Two delivery workers died in traffic accidents over the National Day holidays last weekend. The incidents add to a growing number of delivery workers who have been killed or injured on the job, highlighting the need for insurance for workers in the industry.
After launching an investigation on the matter, the labor ministry said Monday that food delivery workers are considered official employees of the company they work for. Therefore, the ministry said, the companies should cover injuries and property damage that the workers sustain on the job.
One of the two major food deliver platforms in Taiwan – Foodpanda – rejected the ministry's claims on Tuesday. In an official statement, the company said that it has operated in line with local laws and considers its workers commissioned labor, not formal employees. The company said that it currently offers its employees life insurance, and insurance for damage to personal and third party property.