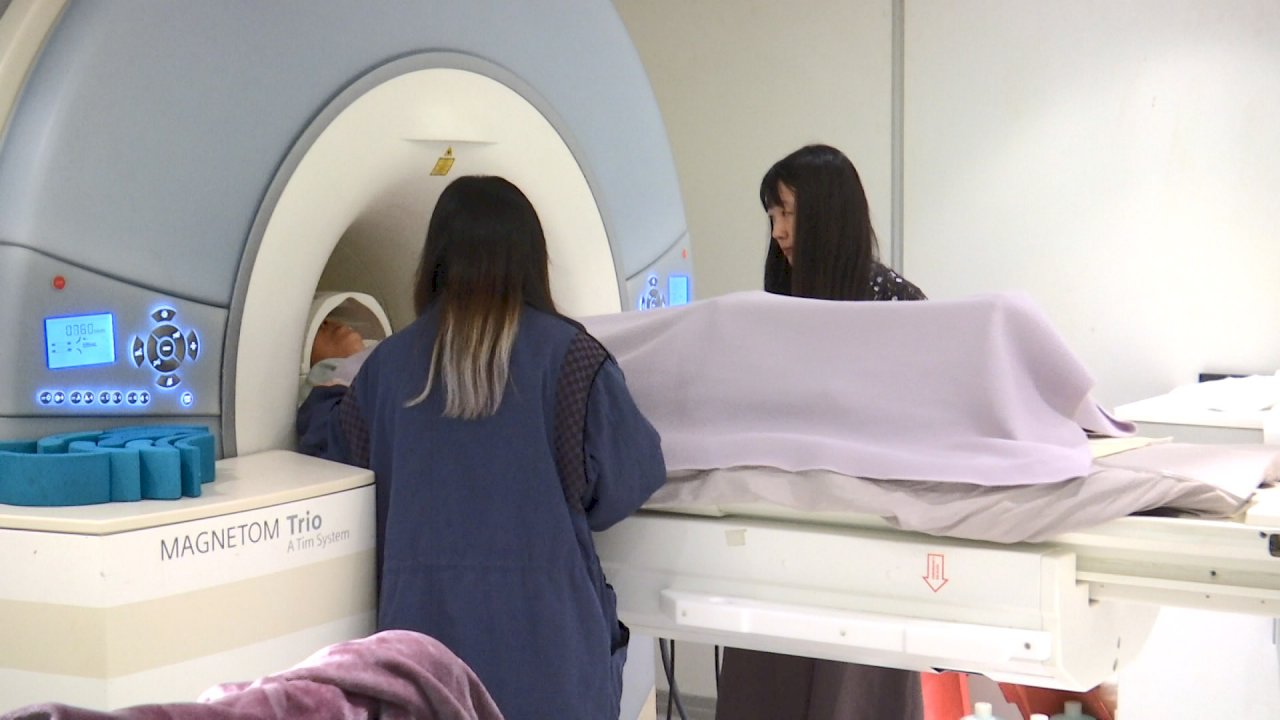 Do you know the relative age of your brain? Not the actual age… but the age at which it performs? A group of Taiwanese researchers from National Yangming University have come up with a new, award-winning technology that offers a clearer picture of brain function. They say it has applications that are useful for prevention of dementia.
The patient is instructed to stay awake and not think about anything in particular as she's rolled into an MRI machine. The technology scans the brain and uses artificial intelligence to calculate the relative age of the brain in just half an hour.
For two 70-year-olds, the results are different. One brain is estimated at just over 60… But the other is nearly 80.
So how can you tell the difference? The relatively younger brain has more grey matter, while the older brain on the right has more black. And the brain ventricles at the center are also larger and darker for the relatively older brain. Why is this important? People with a relatively older brain have a higher risk of death. It also means the brain is deteriorating at a faster rate and there's greater psychiatric and neurological risks.
National Yangming University Professor Lin Ching-po says it's better to actively use your brain, rather than passively watching TV and waiting for someone to tell you what happens. Researchers are hoping that this new technology will encourage people to take preventative measures to ward off the onset of dementia.