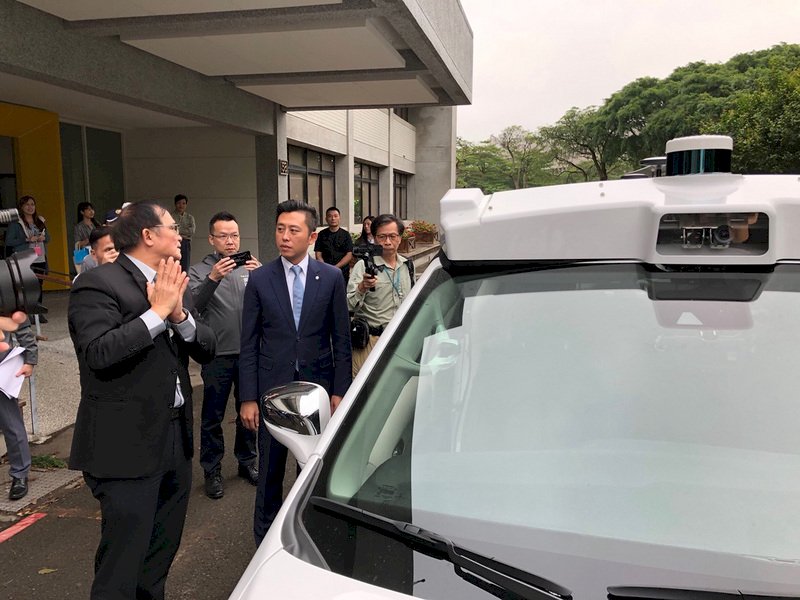 Taiwan is producing autonomous vehicles and they are being designed to be able to navigate the somewhat chaotic traffic here. The first one hit the road in Taiwan this week.
Press the auto-drive button and there you go. The car starts driving on its own. This is the first time an autonomous vehicle has driven through real traffic in Taiwan. How does it navigate chaotic roads?
It can keep a distance from cars that are parked illegally and it will slow down to avoid vehicles running through a red light. If someone wants to pass you, the car will adjust its speed. The Hsinchu City Government and Industrial Technology Research Institute of Taiwan (ITRI) developed this autonomous vehicle. This is the first time it hit Hsinchu's roads.
ITRI Intelligent Robotics Division Director Hu Jwu-Sheng 36 said traffic in western countries isn't as complicated as in Taiwan so he believes Taiwan's innovative technology is one of a kind on the global stage.
ITRI's Vice President Tsang Pei Yuan says that Taiwan has very strong semiconductor and tech industries. This successful test will spur on development of our autonomous vehicles and progress in related industries. The Hsinchu City Government says it plans to use autonomous shuttle buses for their Lantern Festival in 2021. It hopes Taiwan will keep up with the global trend in self-driven vehicles.