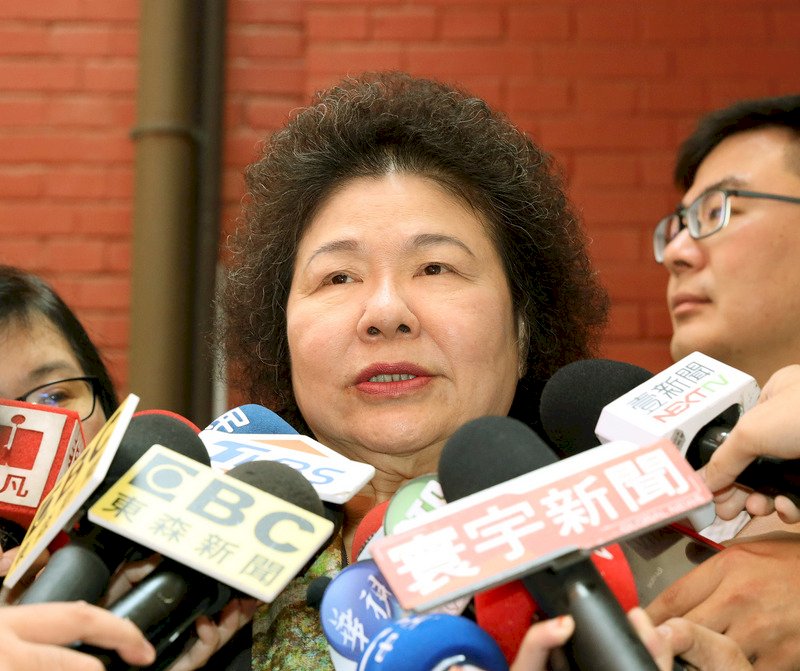 Presidential Office Secretary-General Chen Chu says it's up to President Tsai Ing-wen to decide when she will announce her 2020 running mate. Chen was speaking Thursday in an interview.
Rumor has it that Tsai is likely to name former Premier William Lai as her vice presidential pick in next year's election, which is scheduled for January 11.
Though Tsai still has time to make her decision, the Central Election Commission will begin processing candidates' registrations on November 18, and so it is expected that Tsai will announce her choice soon.
It is generally believed that a Tsai-Lai ticket will boost the ruling Democratic Progressive Party's chances of winning the race. However, there has been uncertainty about the prospects of cooperation between the two. That's because the two faced off against one another as rivals in the party's June presidential primary.
President Tsai won the nomination with 35.6% of the vote, whereas Lai received just 27.4% of the vote.