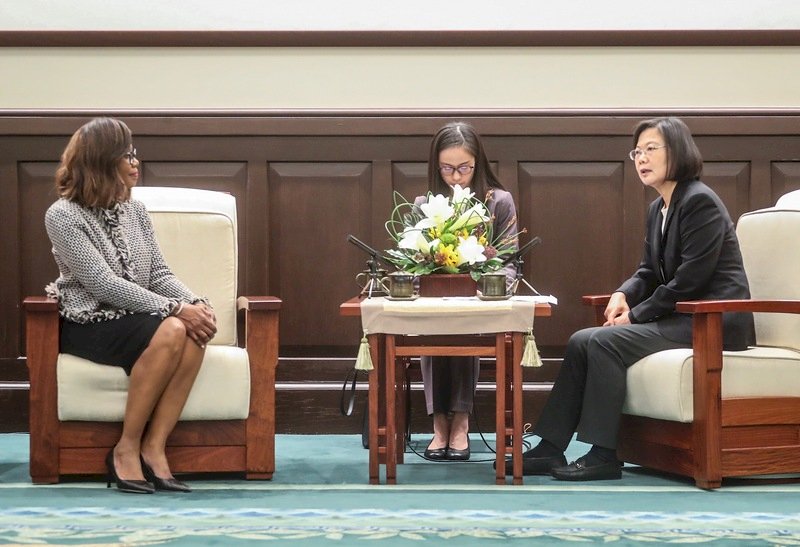 President Tsai Ing-wen says that Taiwan's medical care system has won global recognition. Tsai was speaking Friday while meeting with the president of the American Medical Association, Patrice Harris.
Tsai thanked the association for supporting for Taiwan's bid to join the World Health Organization. Taiwan has been barred from participating in the global health body for several years due to pressure from China.
Tsai said medical care and disease prevention know no boundaries and that health is a basic human right. Tsai said she hopes the association will continue offering support for Taiwan so that it can make further contributions to the world in the area of healthcare.
The president spoke about the high quality of medical care available in Taiwan. She said that Taiwan's doctors have done well tackling everything from SARS and H1N1 to dengue fever and the aftermath of a deadly 2015 explosion at a waterpark. She also said that Taiwanese doctors have provided free medical care abroad. Tsai said that these contributions have been recognized, and show the standards Taiwan's healthcare system has reached.