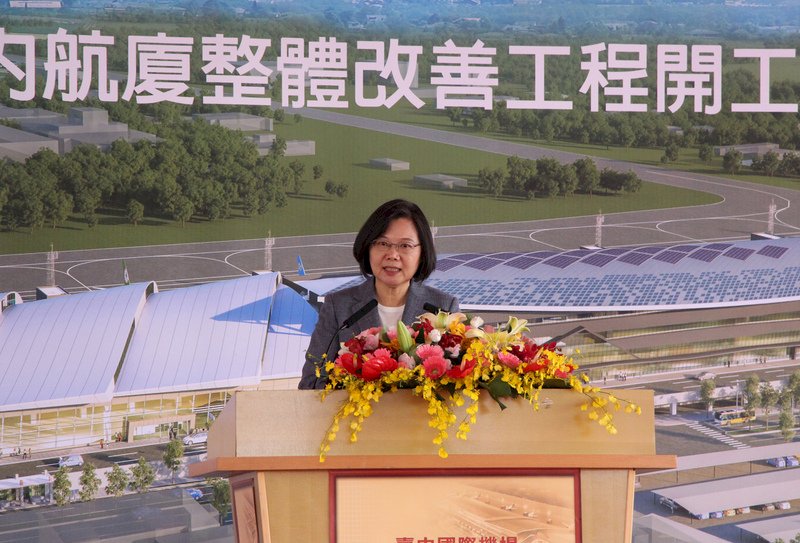 President Tsai Ing-wen says that a project to upgrade Taichung's airport will help drive development throughout the surrounding region. Tsai was speaking Monday during a groundbreaking ceremony for a project to improve the airport's domestic terminal.
The central city of Taichung has in recent years become Taiwan's second-most populous area. In her remarks, President Tsai noted the surrounding region's position as a center of industrial development as well.
She spoke about Taichung airport's growing roster of international links. She said that when current Transportation Minister Lin Chia-lung was serving as Taichung's mayor, the airport introduced direct flights to Japan, South Korea, Vietnam, Thailand, and Cambodia.
She said she believes that the coming years will not only see the airport meeting the needs of Taichung's people, but also helping the regional economy by bringing in tourists and business travelers. She also said she hopes that Taichung machinery industry will play a role in Taiwan's development of locally-built military aircraft.