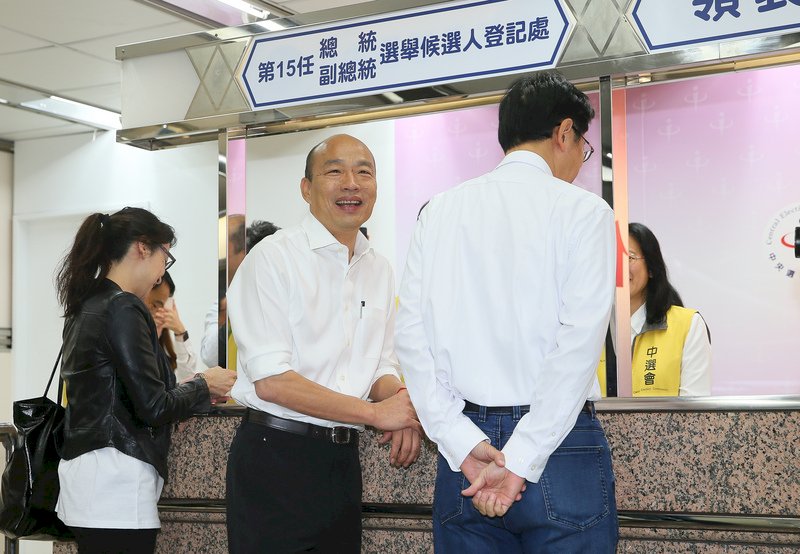 Opposition KMT candidate Han Kuo-yu and his running mate, Simon Chang, officially registered for the 2020 presidential election on Monday. Han paid the NT $15 million deposit needed to be on next January's ballot, accompanied by 111 young supporters,
Han said he wants a clean, civilized, healthy, and fair election. He also said that the 2020 election will be crucial in determining whether the Republic of China will survive. The Republic of China is Taiwan's official name.
Han was asked about polls that show him trailing his main opponent, the incumbent Tsai Ing-wen, by 16%. Han said that his opponents put too much faith in the polls, and that he puts his faith in the people.
Han said that attendees of Tsai's rallies are only there to wait for a free meal, suggesting that his opponent's crowds expect compensation. Han said that at his rallies, his audience is waiting for him.