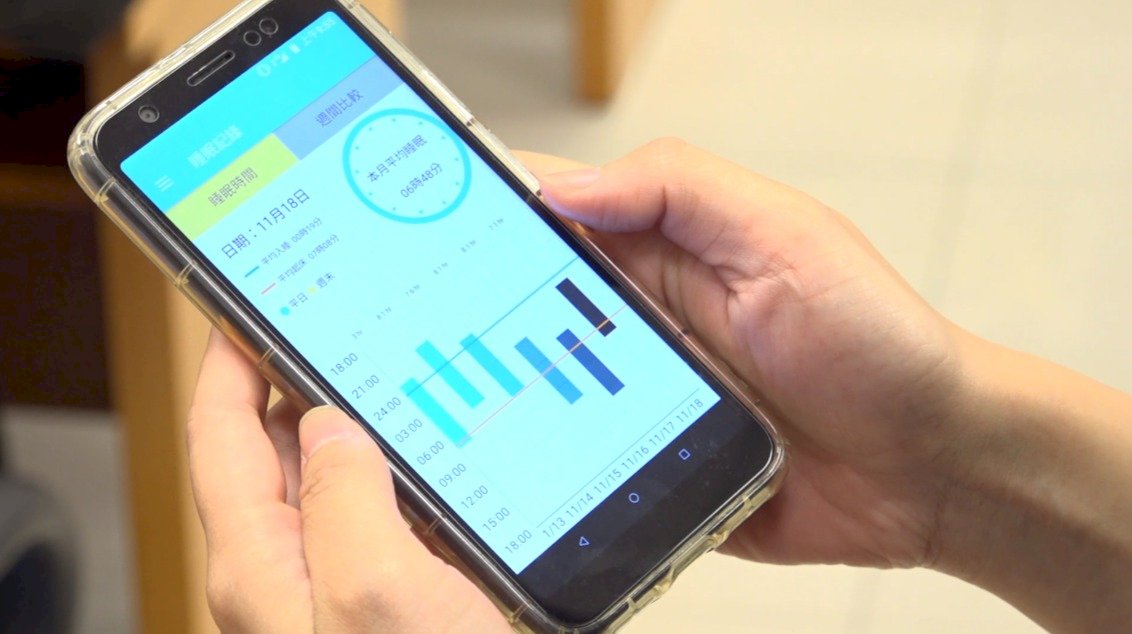 The National Health Research Institute has developed a smartphone app that helps users track their sleeping habits. Increasing amounts of research show that sticking to a regular sleep schedule is just as important as getting enough sleep.
How many times have you stayed up too late, telling yourself that you can make up for it by sleeping in during the weekend? You may want to rethink sleeping-in on the weekends, while depriving yourself of much needed rest during the week. Studies at Taiwan's National Health Research Institute show that an irregular sleep schedule may be just as bad for the body as not getting enough sleep.
These days, many people have irregular bedtimes and sleeping habits due to the pressures of work and school. These people may use the weekend to catch up on rest. The discrepancy in sleeping hours between weekends and weekdays is called "social time difference."
National Health Research Institute sleep expert Lin Yi-hsuan says that every hour of social time difference increases the risk of cardiovascular disease by 11%. He says increased social time difference has also been linked with metabolic diseases like diabetes and high-blood sugar.
The institute's new app uses people's smartphone use as a proxy for sleep patterns. People in Taiwan are prone to using their phones before bed and immediately after waking up. By tracking smartphone usage, the app tracks users' sleeping habits, and shows them its findings to encourage better, healthier sleep patterns.