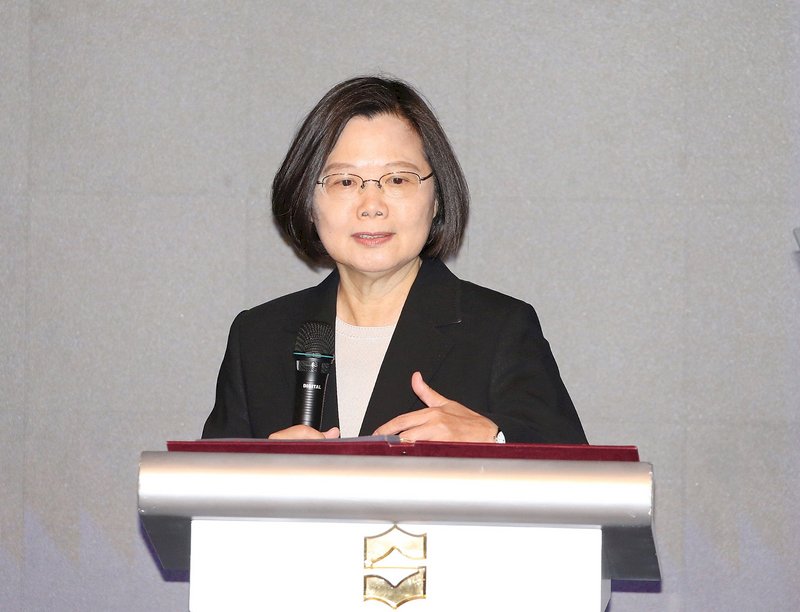 President Tsai Ing-wen highlighted the positive changes and outlook for Taiwan's economy during a speech at the American Chamber of Commerce on Tuesday.
The US-China trade war has had a major impact on the world economy but Taiwan has had an optimistic year. President Tsai said that Taiwan has worked to develop a new economic structure, encourage innovation, and reduce reliance on production facilities in China. These changes have enabled Taiwan's economy to be both resilient and responsive.
For the first three quarters of the year, Taiwan's economic growth has led the 4 Asian tigers. Many Taiwanese companies are returning to invest in Taiwan. The government has approved NT$700 billion (US$23 billion) in investment from returning Taiwanese companies this year. This will create an estimated 55,000 jobs in Taiwan.
Tsai also cited the growth of foreign investment in Taiwan this year. She said many foreign companies are bullish on Taiwan due to Taiwan's free and open society, intellectual property rights protection, strong talent and tech sector. Many global giants like Google, Microsoft and Amazon are planning larger investments in Taiwan and will bring in many high paying jobs.
The US and Taiwan have been working closer with many initiatives to increase economic cooperation and exchanges. Tsai called for the signing of a US-Taiwan bilateral investment agreement and a bilateral trade agreement to continue to strengthen economic ties.
After her speech, President Tsai Ing-wen and former Premier William Lai went to officially register their candidacy for the presidential election. They will represent the Democratic Progressive Party in the January 11 election.