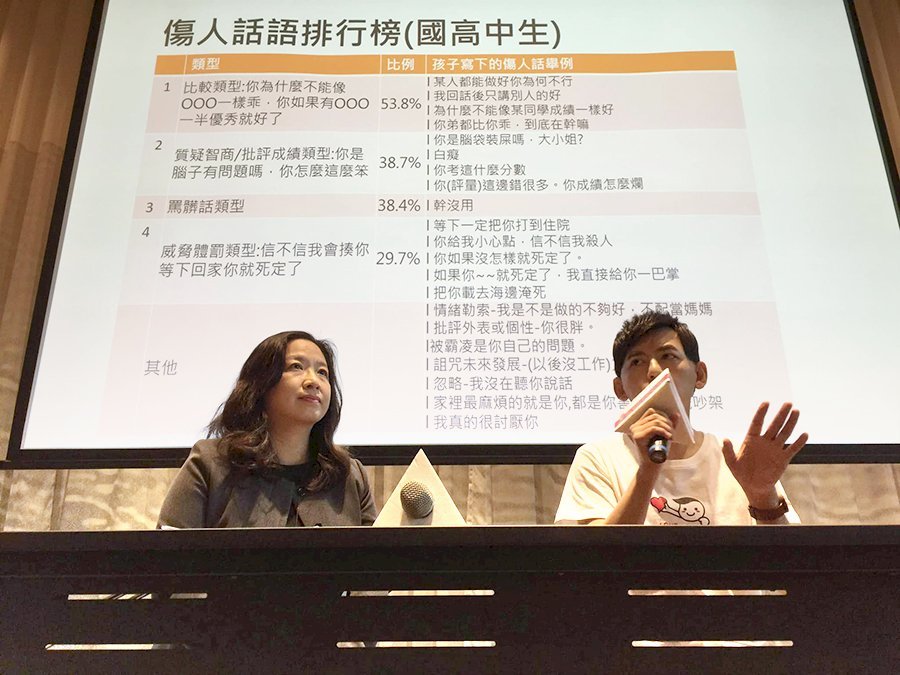 One third of high school students in Taiwan have experienced verbal abuse. That's according to the latest findings from the Child Welfare League Foundation, a local NGO.
In their latest survey, they found that 33% of high school students said they have been subject to verbal abuse as a means of parental guidance. Nearly 70% of the students believe that verbal abuse is more hurtful than physical punishment.
The NGO surveyed adults as well. The results show that 72% of the adults were verbally abused during their youth, and 74% of the respondents said they were not able to let it go even after they became adults.
The foundation has called on parents to beware of their emotions during conflicts with their children, and to think before they speak. The foundation also said that it's important for a parent to find time and make up for the damage if he or she had said something harsh to a child.