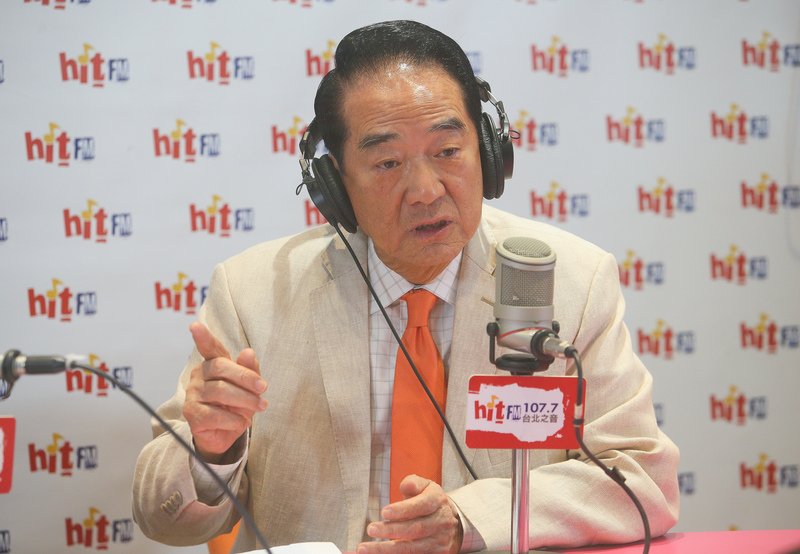 James Soong, the presidential candidate of minority People First Party (PFP), said that, earlier this year, he and the party considered supporting Taipei Mayor Ko Wen-je for president.
Soong said during a radio interview on Tuesday that back in May, he felt Mayor Ko would stand a good chance if Ko ran for president. He then proposed to have PFP member Vivian Huang run as vice president and as Ko's running mate.
Soong said that he was not aware of Ko's plan to establish his own party in August, but he respects Ko's choice regarding his political career.