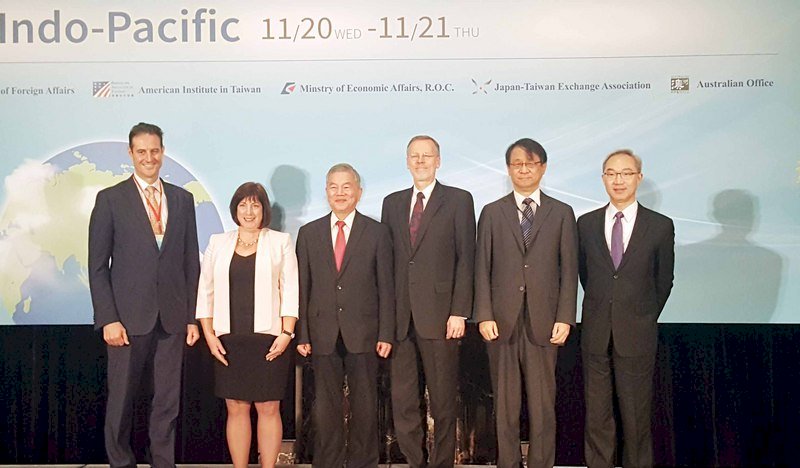 A seminar on the sound management of energy resources in the Asia Pacific region is under way in Taipei.
The seminar aims to promote regional cooperation in the management of energy resources. It is being held under the aegis of the Global Cooperation and Training Framework, a joint initiative by Taiwan, the US, Japan, and Australia.
At the opening ceremony, American Institute in Taiwan director William Brent Christensen said Taiwan is a reliable partner. He said that with its expertise, Taiwan will make contributions in areas that include the management of energy resources.
Christensen talked about regional cooperation.
"We want to work with Taiwan, Japan, Australia and other countries to establish and strengthen the relationships between regional energy experts. We have a shared commitment to sustainable and responsible energy governing structures that will allow for a free, open and prosperous Indo-Pacific," said Christensen.