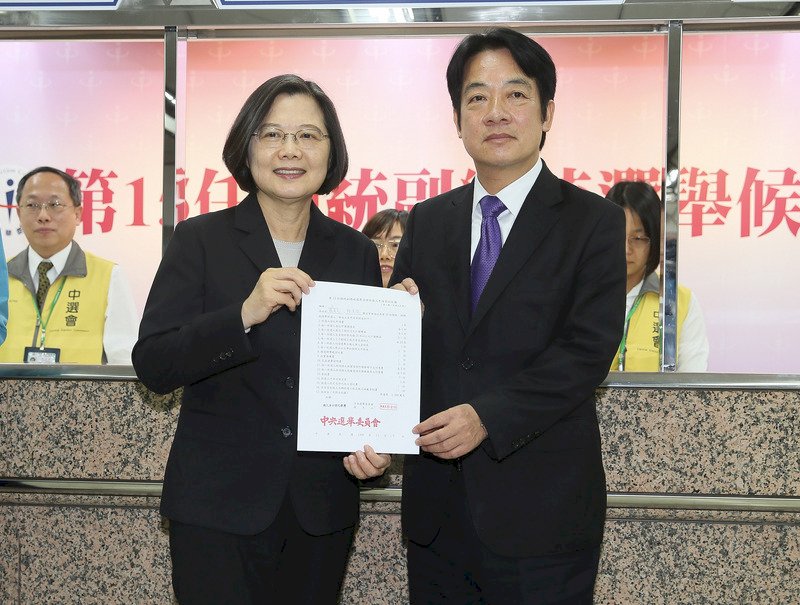 President Tsai Ing-wen and her running mate William Lai have formally registered their candidacy for next year's presidential election.
On Tuesday, the two went to the Central Election Commission to file their paperwork to run.
At the Central Election Commission Tuesday, President Tsai Ing-wen was met with cheers. She said her reelection bid is particularly significant because of Chinese efforts to crack down on Hong Kong protesters and meddle in Taiwan's elections.
Tsai said, "Our entering the presidential race is aimed at demonstrating two important values. Taiwan is a democracy and political parties can compete freely. There are protections of human rights [in Taiwan]. Most importantly, people have the freedom to elect their own president and vice president."
Tsai said the Republic of China on Taiwan is an independent sovereignty. The Republic of China is Taiwan's official name.
The president said that the Republic of China on Taiwan refers to the 23 million people that call Taiwan home.