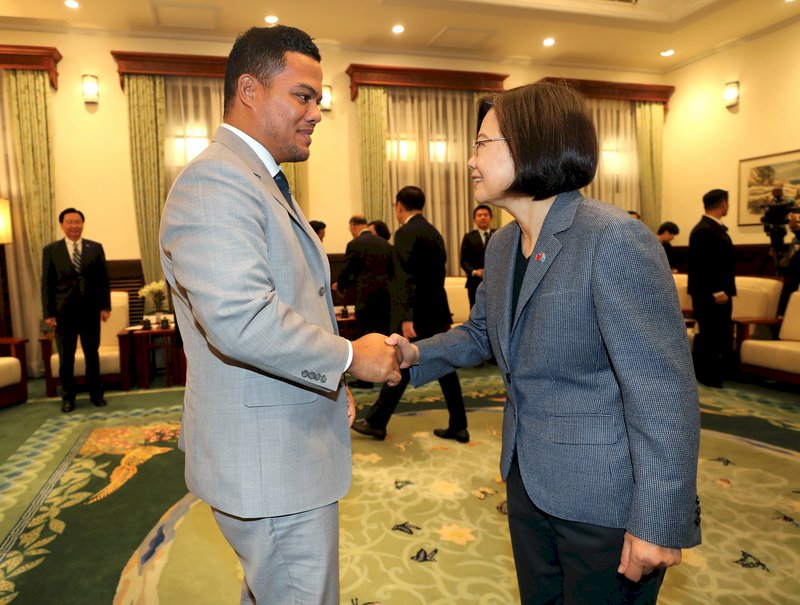 President Tsai Ing-wen has thanked Tuvalu's foreign minister, Simon Robert Kofe, for his country's 40 years of friendship with Taiwan. Tuvalu is one of the four Pacific island nations that maintain formal diplomatic ties with Taiwan.
President Tsai met with Kofe at the Presidential Office Wednesday morning. She congratulated Tuvalu on the success of its recent election, which she called a demonstration of democratic values.
The president also thanked the country for its longstanding partnership with Taiwan. She highlighted bilateral efforts to achieve sustainable development and Tuvalu's support for Taiwan's participation on the global stage. She also spoke about cooperation in the fight against climate and cooperation in fields such as agriculture and fisheries, medicine, education, and energy.
Tsai thanked Tuvalu's recently formed government for its firm support for continued friendship with Taiwan. She said that she hopes to see Taiwan and Tuvalu enjoy even closer relations in the future.