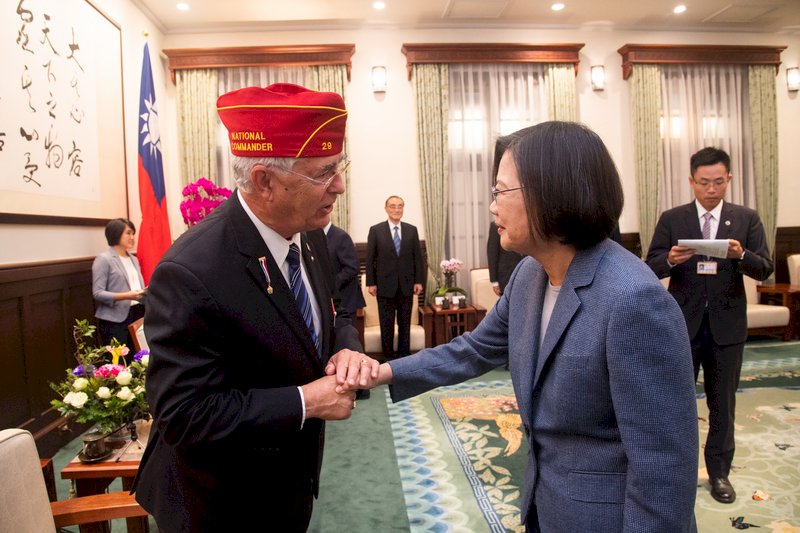 President Tsai Ing-wen says she looks forward to more exchanges between Taiwan and the United States in the field of veterans' affairs.
Tsai was speaking on Wednesday during a meeting with James Oxford, the national commander of US veterans' organization the American Legion.
Tsai thanked the Legion for supporting Taiwan with pragmatic actions. She also said that her administration will work hard to ensure all military personnel can retire with dignity.
Also on Thursday, Tsai met with Paraguayan Defense Minister Bernardino Soto Estigarribia. During the meeting, Tsai thanked Paraguay for maintaining diplomatic ties with Taiwan through her term in office.