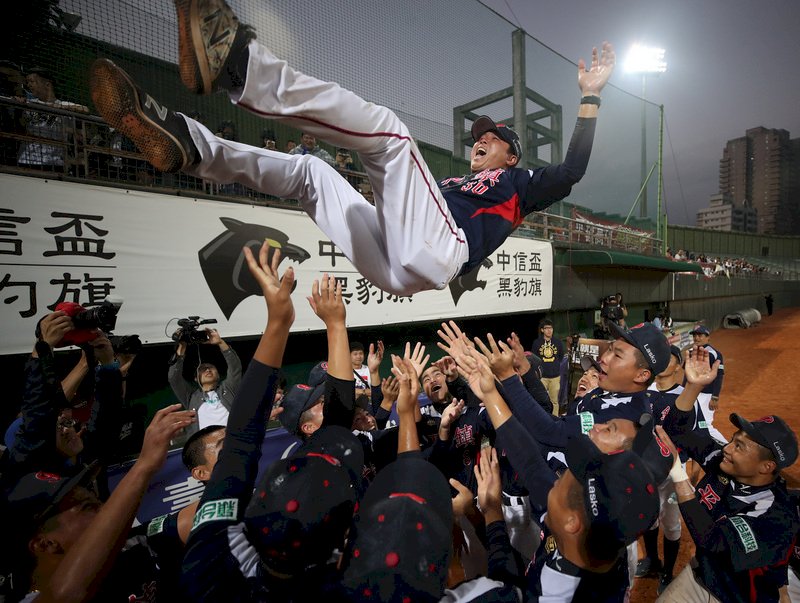 Pingjen High School won the Black Panther National Senior High School Baseball Championships on Sunday. Players from the school in Taoyuan County, northern Taiwan, threw their coach Wu Po-hung up in the air as they celebrated their victory. They beat Ku Pao Home Economics and Commercial High School 3-1 to win the championship.
Coach Wu said that pitcher Wu Ping-en played a key role in the victory and was awarded Most Valuable Player for his efforts. At the end of the 8th inning, Pingjen was leading 3-1. When the other team came up to bat, Wu struck out two consecutive batters, helping prevent Ku Pao from scoring.
The fastest pitch during the tournament was 143 km per hour. Pingjen's star pitcher says he's hoping to increase his speed to between 145 and 148 kilometers per hour.