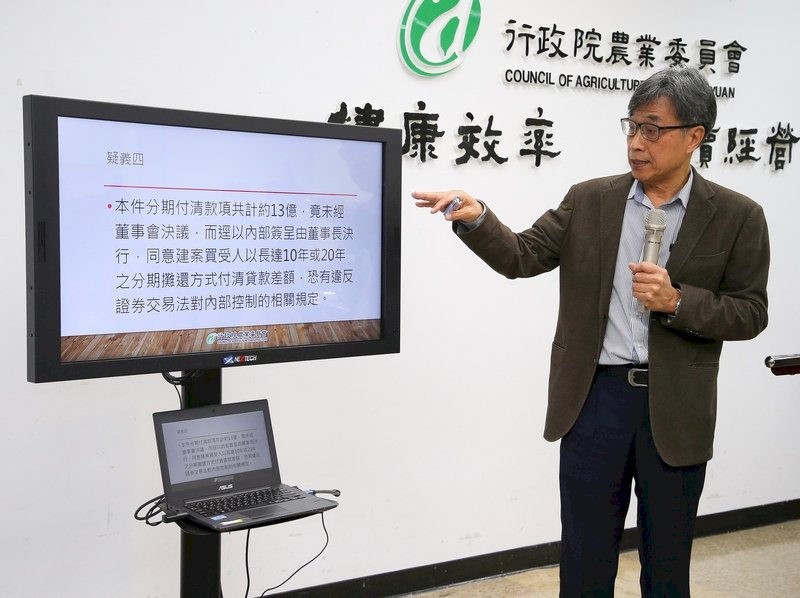 The Council of Agriculture says that there are six points of doubt in a case involving the Taiwan Fertilizer company loaning funds to private individuals buying houses. Last month, news broke of KMT presidential candidate Han Kuo-yu purchasing a NT$72 million (US$2.3 million) home in Taipei in 2011. Han reportedly borrowed funds from the Taiwan Fertilizer company to help purchase the property.
The Council of Agriculture is the largest stakeholder in Taiwan Fertilizer. After an internal investigation of Taiwan Fertilizer, the Council of Agriculture held a press conference on Monday outlining six major points of contention. The council said that it will send its findings to prosecutors for further investigation.
The six points include: whether the private loan was in violation of Taiwan Fertilizer's bylaws; the use of private e-mails to broker the deal; and a misinterpretation of relevant banking regulations.
The Council says that the six points may have transgressed the law, and are indicative of company mismanagement. They have also sent their findings to the Ministry of the Interior, the Financial Supervisory Commission, and other relevant regulatory bodies.