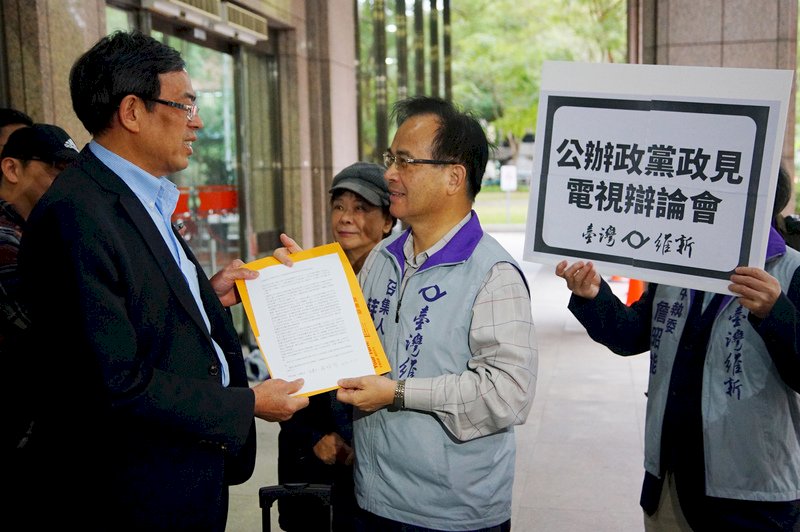 Two political groups in Taiwan are asking the Central Election Commission hold televised debates and presentations for legislator-at-large candidates. Representatives from the Taiwan Renewal Party and the Citizen Congress Watch submitted a petition to the Commission on Monday. An answer is expected within two days.
The two groups say that by televising debates and platform presentations, candidates from all of Taiwan's political parties will have a fair chance in January's elections. They say that these debates will help Taiwan's voters make a more informed choice.
When Taiwanese voters head to the polls in January, they will not only vote for a specific candidate in their district, they will also vote for a party. The results of the party vote will determine how many people from each party's legislator-at-large list will become lawmaker. All of the parties have already released their lists of candidates.
The head of the Taiwan Renewal Party, Su Huan-chih, says that the purpose of voting for legislators-at-large, is to help dictate which political party's platform will prevail in Taiwan. However, Su says that legislator-at-large campaigns are often limited to a few minutes of ad time on television. He says that it is difficult for people to know what they are voting for based on short commercials.