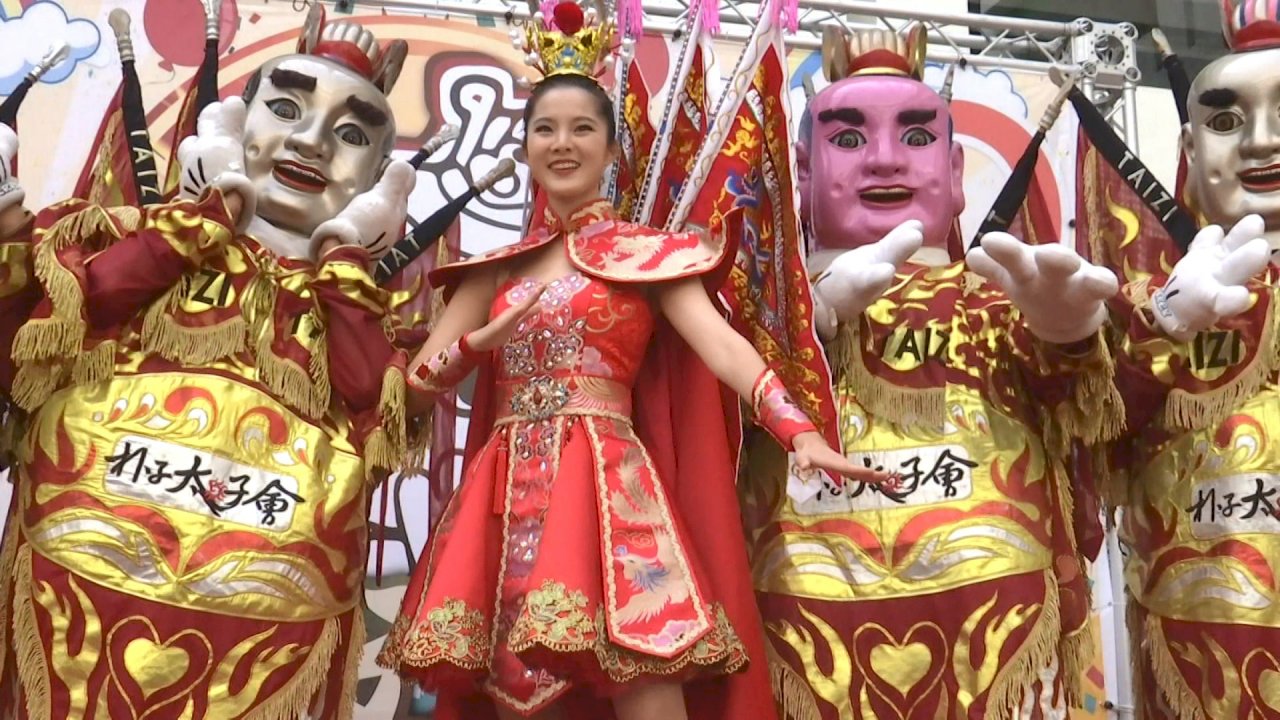 Taiwanese beauty contestant Joyce Chiu wowed spectators with her "techno prince" costume at this year's Miss International Beauty Pageant.
Chiu represented Taiwan in Tokyo last month at the global event.
Unlike contestants from other countries who wore designer clothes, Chiu showcased a bright red dress she designed herself, with elements taken from Taiwan's much-beloved "techno prince." "Techno prince" refers to a subculture performance that combines folk art, electronic music and temple festivities.
This is Joyce Chiu representing Taiwan at the Miss International Beauty Pageant in Tokyo. Chiu displayed local flair with her techno prince-style costume featuring a bright red cape, wrist bands and colorful flags.
Chiu said people know she's from Taiwan [by her costume]; the word "Taiwan" on her sash is not necessary.
Chiu enjoyed temple events ever since she was young. She believes the cheerful temple techno prince and its symbol of vitality and bravery is a great way to represent Taiwan.
Chiu said visual art is self-explanatory. [Since] the [costume] is fun, people want to learn about its culture.
But Chiu said it's a bit hard to show the spirit of the techno prince on stage because the costume was pretty heavy.