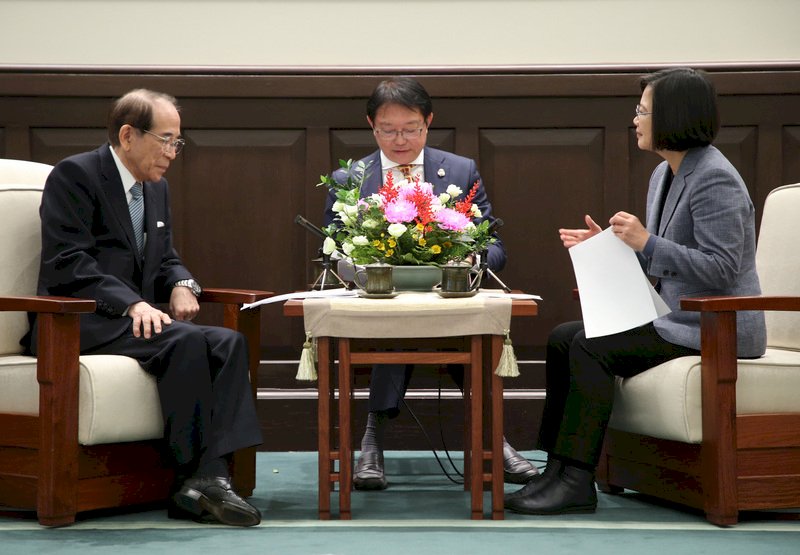 resident Tsai Ing-wen says bilateral visits by Taiwanese and Japanese are likely to surpass 7 million this year. Tsai was speaking Tuesday while meeting with Ohashi Mitsuo, the head of the Japan-Taiwan Exchange Association.
Mitsuo is in Taiwan to attend the fourth maritime affairs talks between the two sides.
Tsai said Taiwan and Japan have had close exchanges.
"We would like to thank Japanese high schools for choosing Taiwan as a top priority for their overseas education [programs]. Of the 150,000 [students] participating in the annual program, about 53,000 visited Taiwan. We highly value and will continue to promote youth exchanges. The number of bilateral visits is close to 6.8 million [now]. Based on the current pace, the [figure] will likely surpass the 7 million mark this year, which will be a record high.
Tsai said she hopes Taiwan and Japan can strengthen their partnership and work together to deal with regional challenges. Tsai also said now is the time to discuss Taiwan's bid to join the Comprehensive and Progressive Agreement on Trans-Pacific Partnership (CPTPP). The Japan-led CPTPP is an 11-country trade bloc.