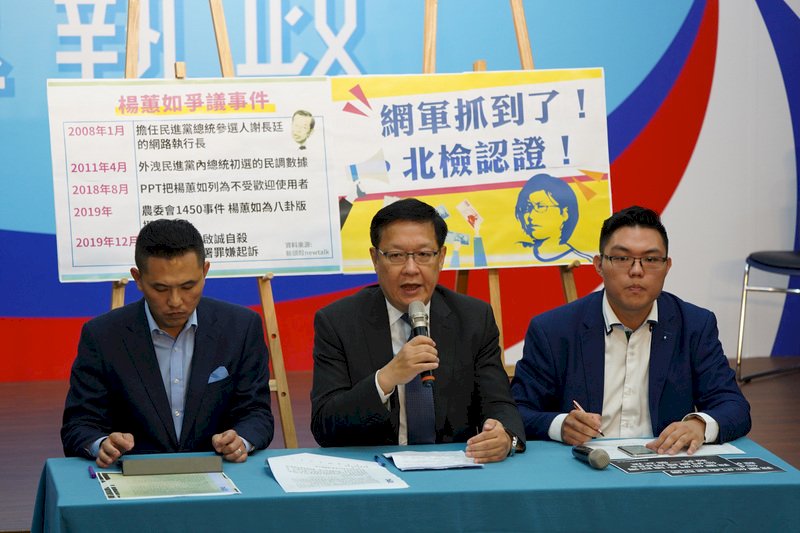 Yang Hui-ju, a pro-DPP internet persona, has been charged with insulting a public official to manipulate public discourse. The public discourse was a factor in the suicide of a Taiwanese official in September 2018.
Hundreds of Taiwanese travelers were held up at the Kansai International Airport in Japan when Typhoon Jebi struck in early September 2018. The travelers later reported they received little help from local Taiwanese officials. Following the incident, many on the internet supported Taiwan's representative in Japan, Frank Hsieh, who wasn't on site during the incident. They also attacked Su Chi-Cheng, who then served as the head of the Taipei office in Osaka. Soon after, Su committed suicide.
The Taipei District Prosecutor's Office said Tuesday their investigation revealed that Yang has been paying netizens NT$10,000 (US$327) a month each to defend Frank Hsieh's absence and hold Su Chi-cheng responsible for the mishandling of Taiwanese travelers. The office has charged Yang and her associate with insulting public officials and public institutions.
Prior to the verdict, Yang was also charged with paying netizens to manipulate public opinion to favor the ruling DPP ahead of the local elections in 2018.
President and DPP Candidate Tsai Ing-wen has denied Yang's connection to her party and said Yang's actions are entirely her own doing. Tsai refrained from further commenting other than saying she respects the verdicts of the justice system.
KMT Presidential Candidate Han Kuo-yu said, in a Facebook post, that while he was happy to see the truth finally being revealed, he believes the person who helped Yang behind the scenes should be held responsible. He also criticized the DPP for distancing themselves from an incident that led to the death of an innocent official.