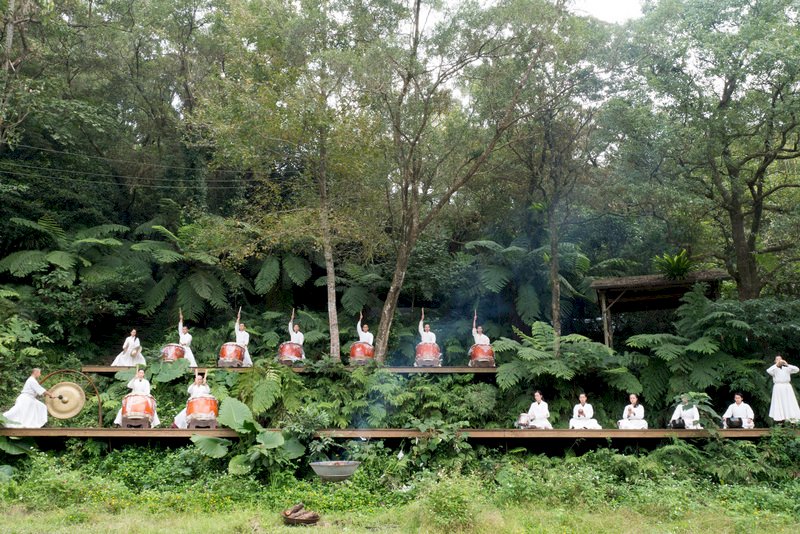 U Theater is one of Taiwan's leading percussion groups. It was founded in 1988 and displays the spirit of Zen while drumming. This August, their rehearsal venue in the mountains was ruined by a fire. On Tuesday, they held a special performance there to ask the public to donate and contribute to help rebuilding their venue.
This is the remains of the iconic percussion group U Theater's training compound on Laoquanshan. It was destroyed in a fire in August.
On Tuesday, it held a performance in honor of their plans to restore their rehearsal and spiritual center. U Theater is globally acclaimed for their performances that combine Eastern and Western elements of Zen meditation, drumming, martial arts, and dance.
U Theater Founder Liu Ruo Yu said, "This is where U Theater was born and nurtured. This mountain is not big or busy. Its simplicity made it the best place for creating works." The mountain is where they would meditate and conceive their works.
U Theater has raised half the funds needed for its 2 million US dollar reconstruction project. It welcomes the public to donate to help restore their mountainous home.