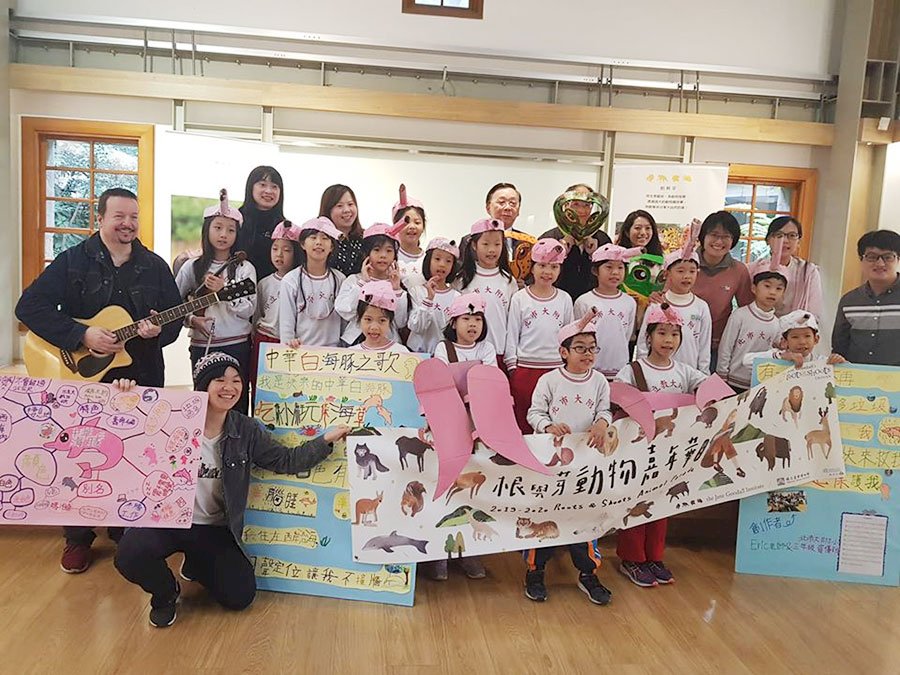 The Roots and Shoots Animal Parade is to take place in Taipei this weekend.
Roots and Shoots is a program that aims to get young people working on issues such as conservation and environmental protection. The program was founded in 1991 by primatologist Jane Goodall.
This is the ninth year that the Jane Goodal Institute has teamed up with the National Taiwan Museum to hold the parade.
A group of children gathered at a press conference Wednesday, singing the "Song of the Indo-Pacific Humpback Dolphin". This is a piece they wrote with the help of a French musician named Eric. The press conference was held to introduce this year's Roots & Shoots Animal Parade, which will take place in Taipei on Saturday.
The theme of this year's parade is biodiversity. To raise public awareness of animal protection, students are encouraged to use recyclable materials to make animal-themed props and posters. The parade will also feature music, drama, and games to ensure that it is educational and also fun.
Head of the Jane Goodall Institute in Taiwan, King Hen-biau says that environmental education is important. King says he believes that if teachers plant a love of animals in children, these "seeds" will sprout and grow into trees.