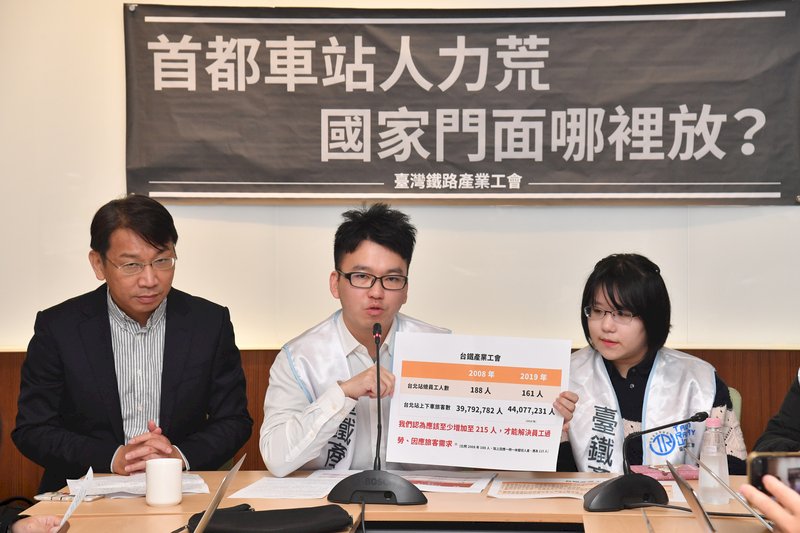 The Taiwan Railway Union has called on the government to hire more workers at Taipei Main Station and provide employees with more reasonable hours.
At a press conference Thursday, union representatives said that Taipei Main Station has seen a severe shortage of manpower. They said that often, the station only opens four out of its twelve ticket office windows due to limited staff. They also said that clerks are often asked to work extended hours. In some cases, staff members have to work twelve hours with no break.
Union members said the staff shortage has also led to over 300 complaints from customers so far this year. Many customers have reported extended waits in line for train tickets as well as frequent mistakes made by station staff.