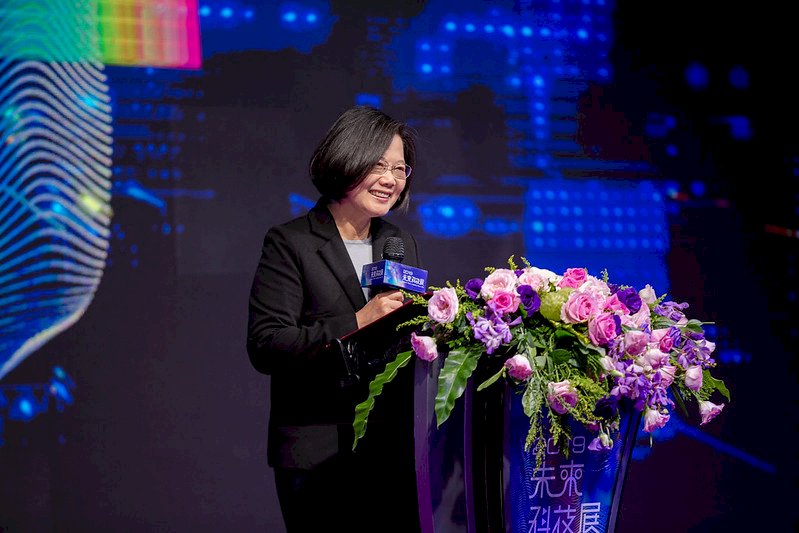 President Tsai Ing-wen says Taiwan will launch satellites every year over the next decade. Tsai was speaking Thursday during the opening ceremony of Future Tech Expo 2019 in Taipei.
Tsai said the government has a clear vision regarding the aerospace industry and will not miss any business opportunities.
Tsai also said the government has already introduced a ten-year aerospace program, backed with a NT$25 billion budget. She said the government will train more young talent in the field of aerospace technology.