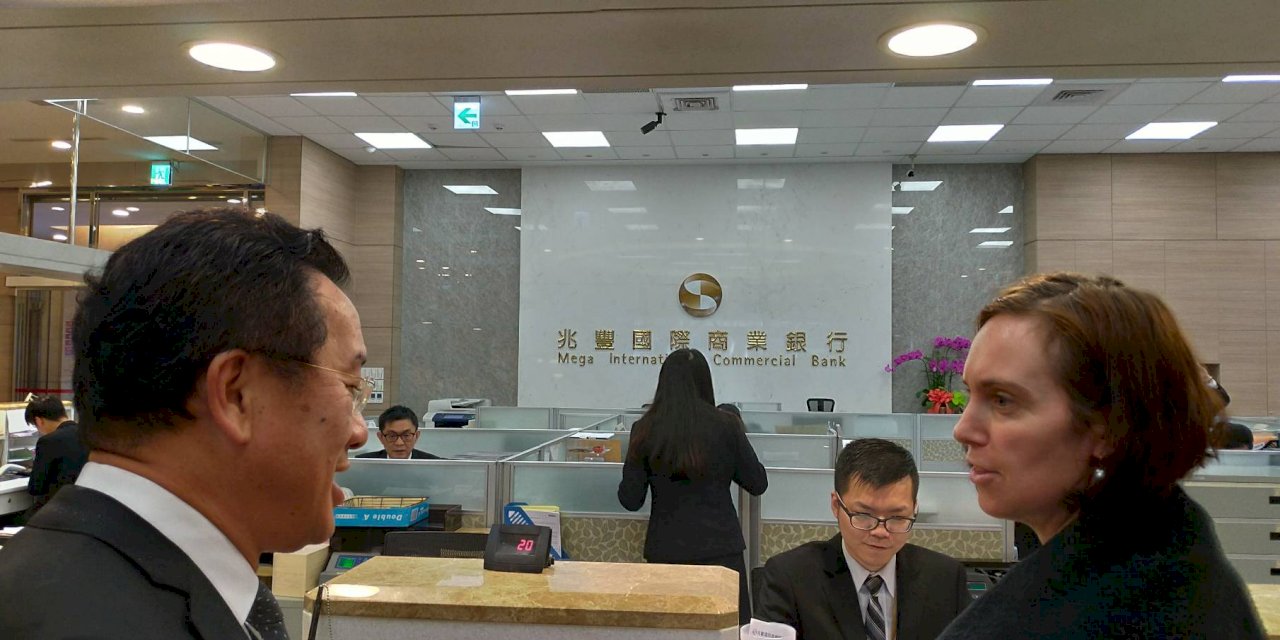 Taiwan's financial watchdog body aims to make local banks bilingual by 2030. That's the word from Financial Supervisory Commission (FSC) Chairman Wellington Koo on Tuesday.
The central government is pushing to make Taiwan into a bilingual nation by 2030. To show its support for the plan, the Singapore-based DBS Bank Limited opened Taiwan's first bilingual bank, which is located in Tianmu, a neighborhood with Taipei's largest expat population.
Right across the bank is the Taiwan-based Mega International Commercial Bank. During a visit on Tuesday, Koo said he was surprised to learn that over two thirds of the employees are bilingual. Koo spoke on the government's goal.
"In the long run, I hope that the Mega International Commercial Bank will be able to [support] the National Development Council's 'Blueprint for Developing Taiwan into a Bilingual Nation by 2030.' I hope all local banks will be able to offer bilingual services by 2030. It might be a bit hard to get everything ready, but costs won't increase too much once this is done," said Koo.