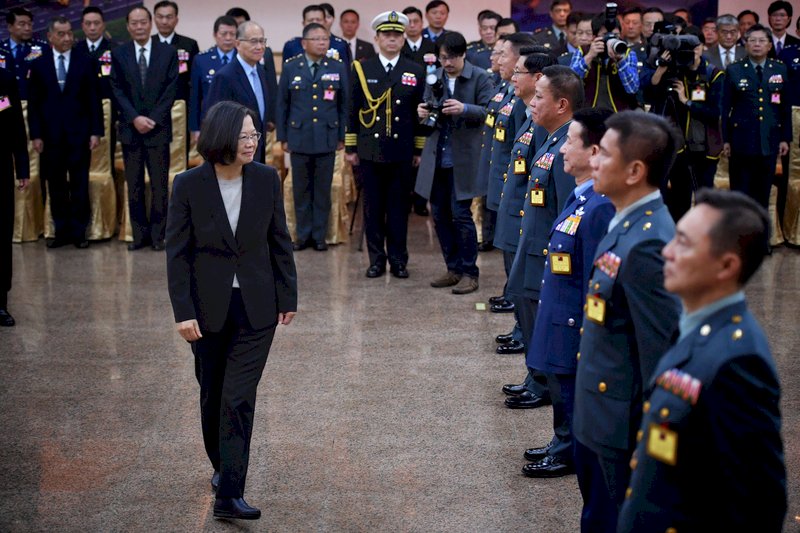 President Tsai Ing-wen is calling on Taiwan's top brass to use innovative thinking when conducting military reform. Tsai was speaking Tuesday at a military commissioning ceremony.
Tsai said that over the past three years, the government has taken concrete steps to boost Taiwan's military hardware. She says that the military has remodeled barracks, implemented personnel retention programs, and upgraded soldiers' equipment. Tsai said Taiwan is working toward building its own indigenous aircraft and submarines, and has purchased F-16 jet fighters from the US.
Tsai said in order to respond to changes in the international community, military reform is crucial.
"We need more innovative thinking to help develop responses to asymmetric warfare. Therefore, [I] hope you can continue to strengthen training methods, unite under the purpose of safeguarding national security, and lay a foundation for military reform via innovation," said Tsai.
The president also called for unity in the face of China's relentless attempts to infiltrate Taiwanese society, divide public opinion, and isolate the country from the international community.