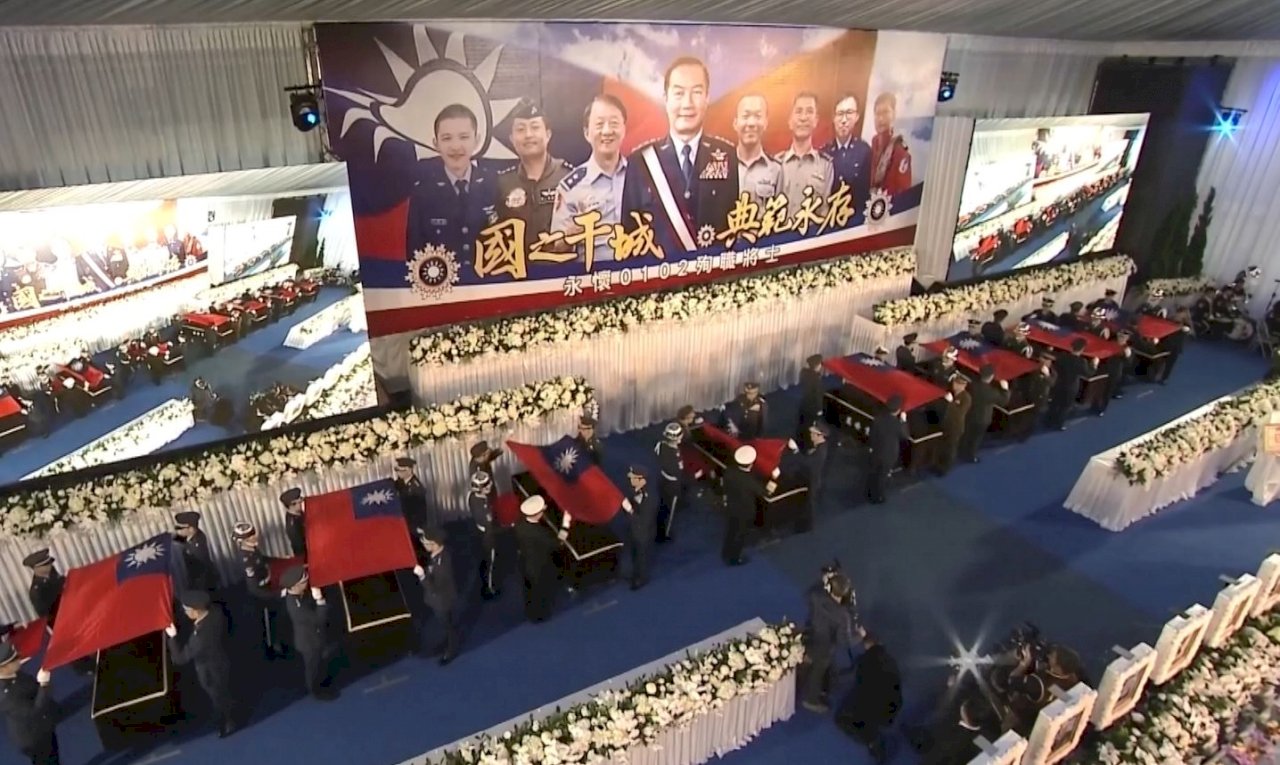 President Tsai Ing-wen says she will throw her full support behind the military in her capacity as commander-in-chief. Tsai was speaking Tuesday while paying respects to eight military personnel who died in a helicopter crash on January 2.
The aircraft crashed in a mountainous area of New Taipei City, killing eight of the 13 people on board.
The funeral for eight soldiers killed in a Black Hawk helicopter crash was held on Tuesday morning in Taipei. Among the dead is Chief of the General Staff Shen Yi-ming.
Their coffins were draped with the national flag of the Republic of China, which is Taiwan's official name.
Speaking at the funeral, President Tsai Ing-wen said she was saddened by their deaths, and that their loss was also major loss for the country.
The president vowed to give her full support to members of Taiwan's armed forces.
She announced three new subsides for airborne special forces, pilots, and master sergeants.