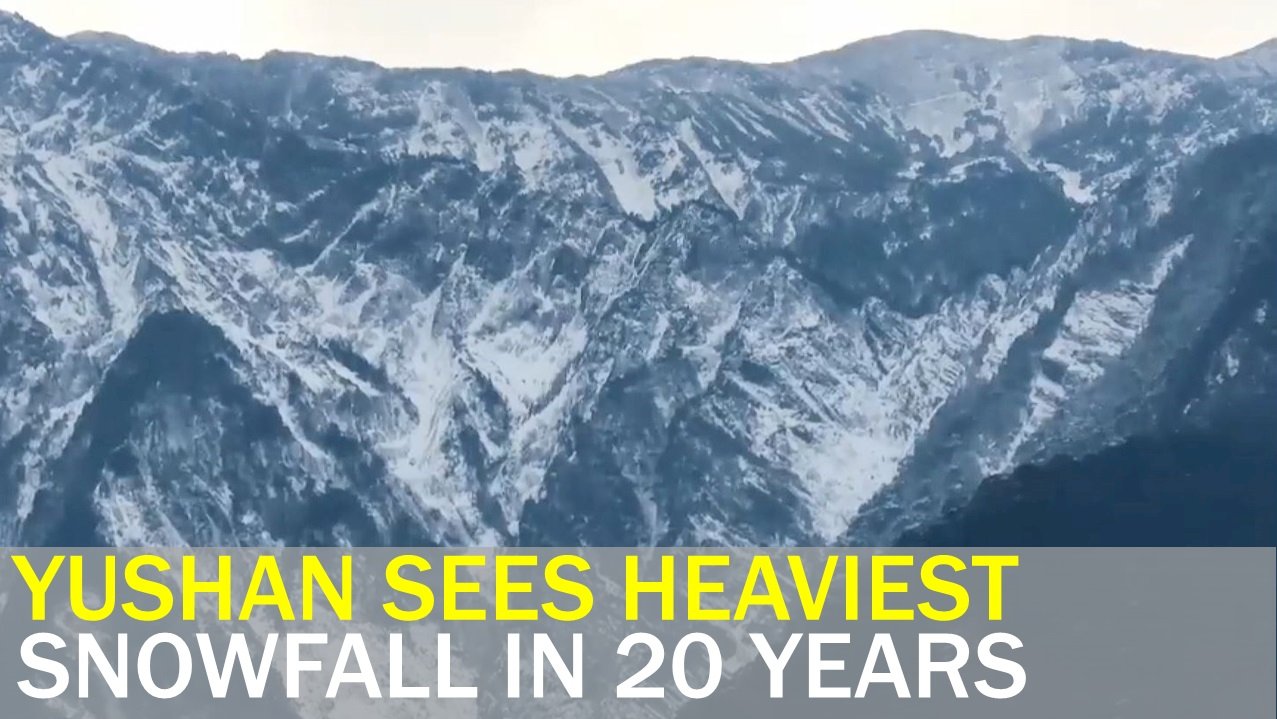 Low temperatures over the past few days have brought rare snowfall to several mountainous areas of Taiwan. Yushan, Taiwan's highest mountain, has seen accumulation of up to 25 centimeters.
People driving down Provincial Highway 21 are being greeted with a rare sight – Taiwan's highest mountain, Yushan, covered in snow. The beautiful scenery has sent tourists and nearby residents alike driving up to the mountain to take a look.
The management office at Yushan National Park says recent snowfall has piled up to 25 centimeters, the highest accumulation in the last 20 years.
In southeastern Taiwan, meanwhile, the many trails roads leading up to Taitung's County's Chiaming Lake have also been covered in snow. Taitung County's tourism department is advising those coming to see the snow to dress properly as low temperatures are expected to continue in the area.