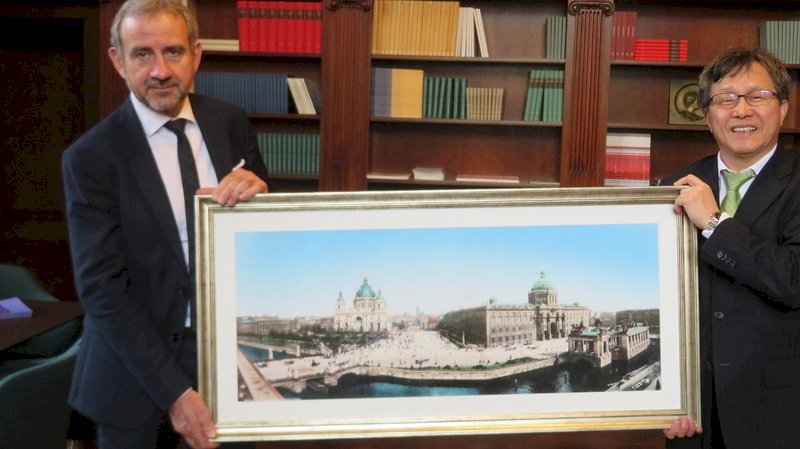 Taiwan's representative to Germany has donated a collection of restored vintage photos of Berlin to the Berlin State Library.
At the donation ceremony on Monday evening Representative Shieh Jhy-Wey said that the photos show key landmarks as they appeared 100 years ago. These include the Berlin Palace, the Berlin Cathedral, and Museum Island.
Shieh said that the photos have regained their color and luster after specialists in Taiwan digitally restored them. He said this project showcases of Taiwan's expertise and technical prowess in the field of image processing technology.