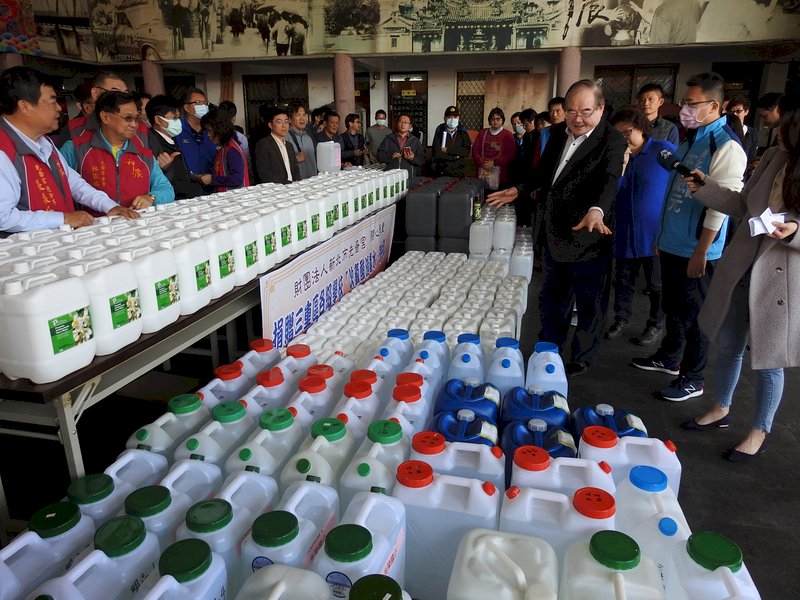 Xianse Temple in New Taipei has donated supplies of disinfectant to 38 local schools.
Demand for surgical masks and disinfectant has soared since the outbreak of coronavirus disease Covid-19, leading to shortages of both.
On Wednesday, Xianse Temple donated 2000 kilograms of hand wash and 6000 kilograms of hypochlorous acid water, with the goal of ensuring the schools have adequate supplies to keep their campuses clean and healthy.