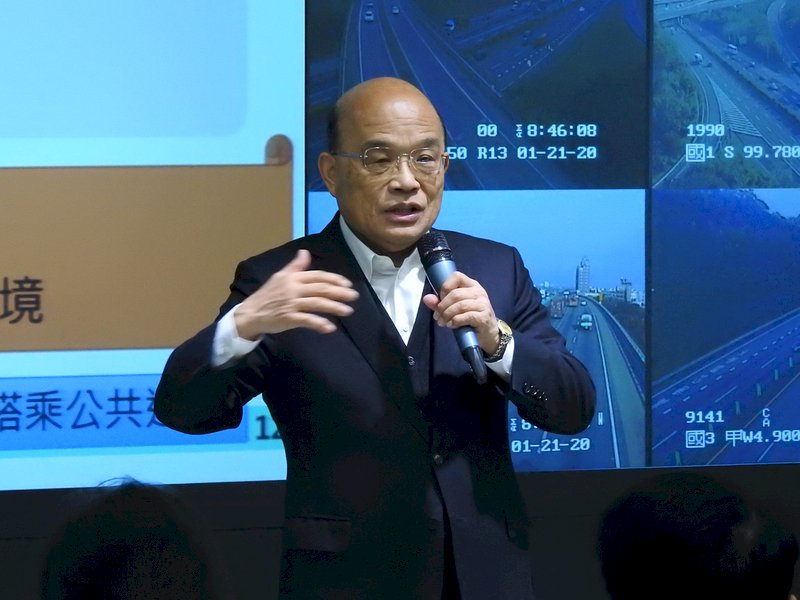 Premier Su Tseng-chang has agreed to a special budget of NT$60 billion (US$2 billion) to cope with the impact of the COVID-19 outbreak.
Su made the decision at a Cabinet meeting Thursday. The budget is to help alleviate the impact of the outbreak for one year.
Taiwan's tourism, hospitality, and transport industries have been hit hard by the outbreak because of their reliance on cross-strait travel. This has been largely cut in an effort to confine the outbreak as much as possible to China.
The government has directed its agencies to map out a short-term plan to alleviate the economic pain the outbreak has caused these industries. Su said funds allocated under the budget should be distributed equally between the industries that need it, and that the budget should be put in place immediately.
Su also said the government will use the budget to strengthen sectors of Taiwan's economy and speed up infrastructure projects. He said one lesson Taiwan has learned from the outbreak is to avoid over-reliance on a single market