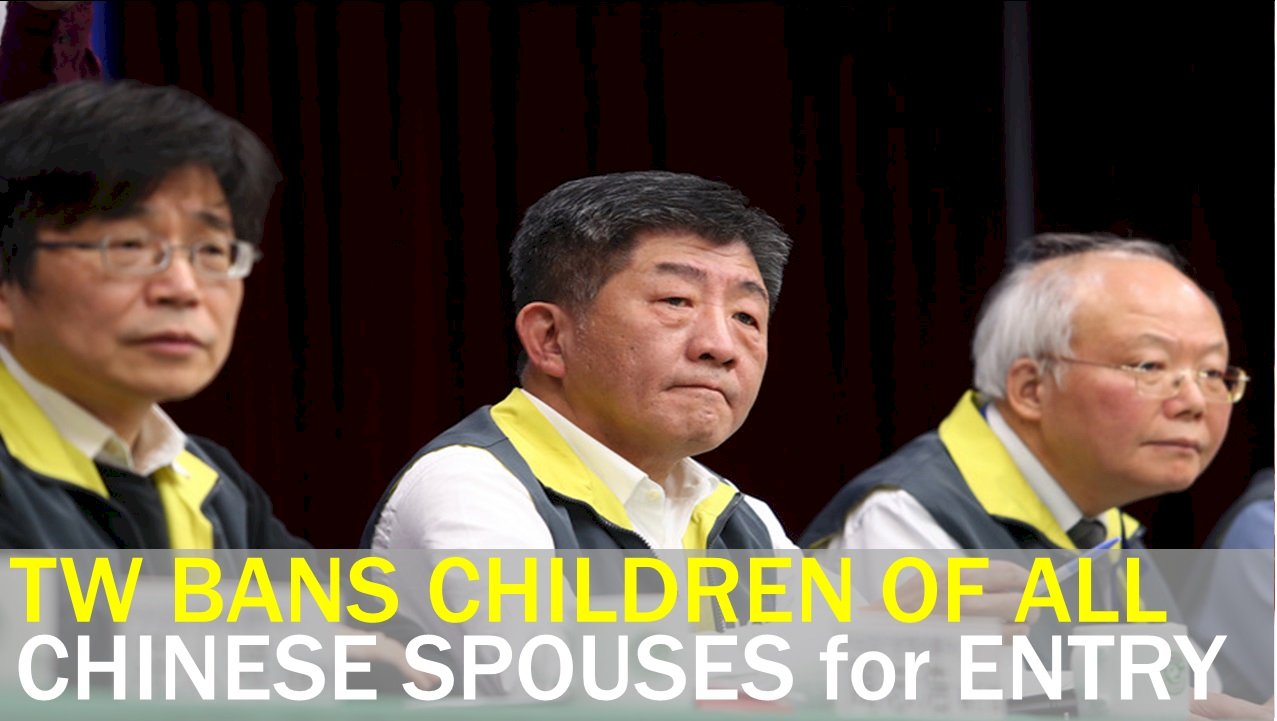 In less than a day, Taiwan's government made several changes to its entry policy for Chinese children of Taiwanese nationals. These children are now barred from entering, even if their parents are in Taiwan.
Earlier this month, Taiwan banned the entry of all Chinese nationals amid fears about the ongoing COVID-19 outbreak. However, on Tuesday, the Mainland Affairs Council announced that an exception would be made for Chinese children with a Taiwanese parent.
Within hours, the Mainland Affairs Council reversed course. In two later announcements, it said that only minors with no legal guardian in China will be allowed in, and only if both parents are in Taiwan.
The following day, the council rescinded that policy, too. Heath Minster Chen Shih-chung announced Wednesday that all Chinese children, regardless of their circumstances, are banned from entering Taiwan. At a press conference, Chen said that parents must take responsibility after choosing a non-Taiwanese nationality.