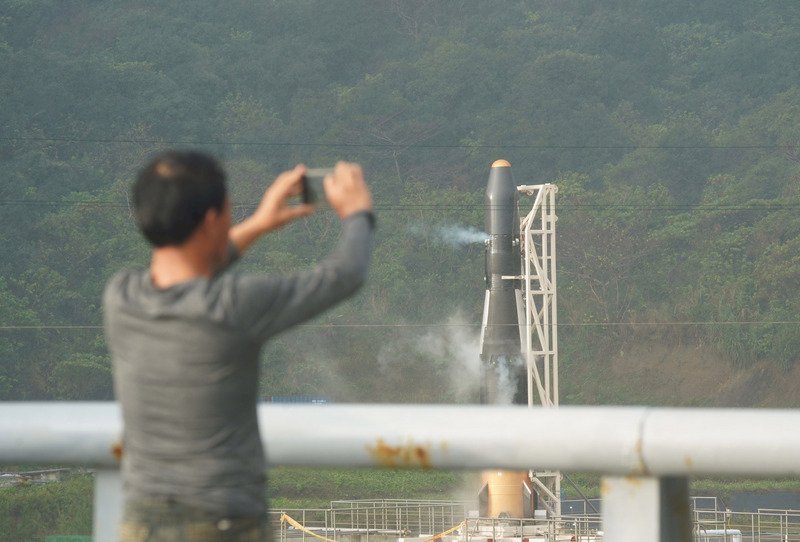 An attempt to launch Taiwan's first domestically-built rocket failed on Thursday.
The rocket is the brainchild of Taiwanese company Taiwan Innovative Space Inc. The launch had been was scheduled between 6:00 and 7:00 on Thursday morning at a launch sit in southeastern Taiwan's Taitung County. However, staff at launch control decided to cancel the launch at the last minute after they spotted abnormal signals in the rocket's computer system.
Taiwan Innovative Space says poor weather conditions were behind the decision to cancel the launch.
A large crowd braved the rain and congregated at a mountain more than a kilometer away from the launch site to witness what would have been a major milestone. In the end though, they could only see black smoke coming out from underneath the rocket.