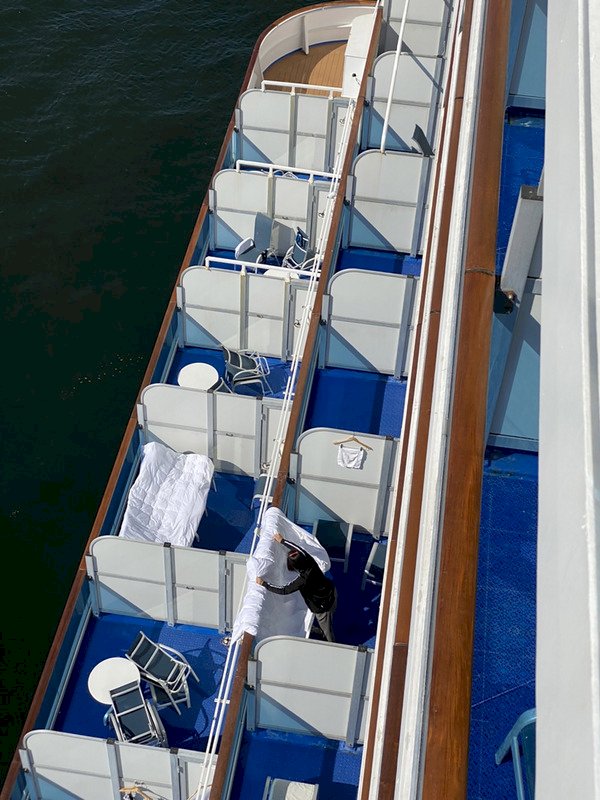 An 85-year old Taiwanese man who has been confirmed with COVID-19 disembarked the Diamond Princess on Friday and was sent to the hospital. He expressed his gratitude to the Taiwan government for its assistance. The Diamond Princess is allowing the elderly and those with pre-existing conditions to disembark the cruise ship and complete their quarantine at a shoreside facility.
The elderly Taiwanese man had been traveling with his son. Both of them had been quarantined in the same cabin and had been coughing. The father had been suffering nosebleeds and coughing up blood. The son wrote a letter to President Tsai Ing-wen to ask for help in getting his father treatment. They were very grateful that his father could enter the hospital on Friday.
The father and son embarked Jan. 20 on the 15-day round-trip cruise tour that set sail from Yokohama and was to make port calls in Hong Kong, Vietnam, Taiwan, and Okinawa, Japan. But on Feb. 2 an 80-year-old passenger, who had disembarked in Hong Kong, was confirmed to have the coronavirus. The cruise liner returned to Yokohama one day ahead of schedule.
Since then, the Diamond Princess has been quarantined off Yokohama with some 3,700 people on board. Japan's Department of Health data on Friday confirmed 218 of the passengers have tested positive for COVID-19.
Japan saw its first death from COVID-19 on Thursday. The victim was a woman in her 80s who had been in hospital since February 1, when she was diagnosed with pneumonia.