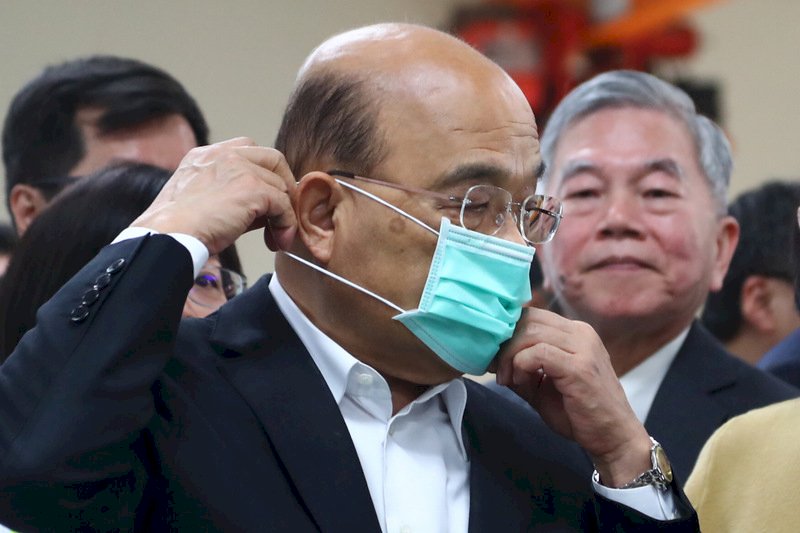 Premier Su Tseng-chang on Friday said that he expects Taiwan's daily output of face masks to reach 10 million by early March. The Cabinet has set up 60 new face mask production lines, in response to a spike in demand due to the COVID-19 outbreak. The government has currently implemented a rationing system on face masks for the general public.
Su says that, under normal circumstances, establishing 60 additional face mask production lines would take up to half a year. However, under the government's guidance, it only took one month.
The premier said that nine of the new production lines will begin operation on Saturday. Additional lines will begin work as they are completed. Su says Taiwan will produce 10 million masks a day by early March, becoming the second largest producer of face masks in the world.