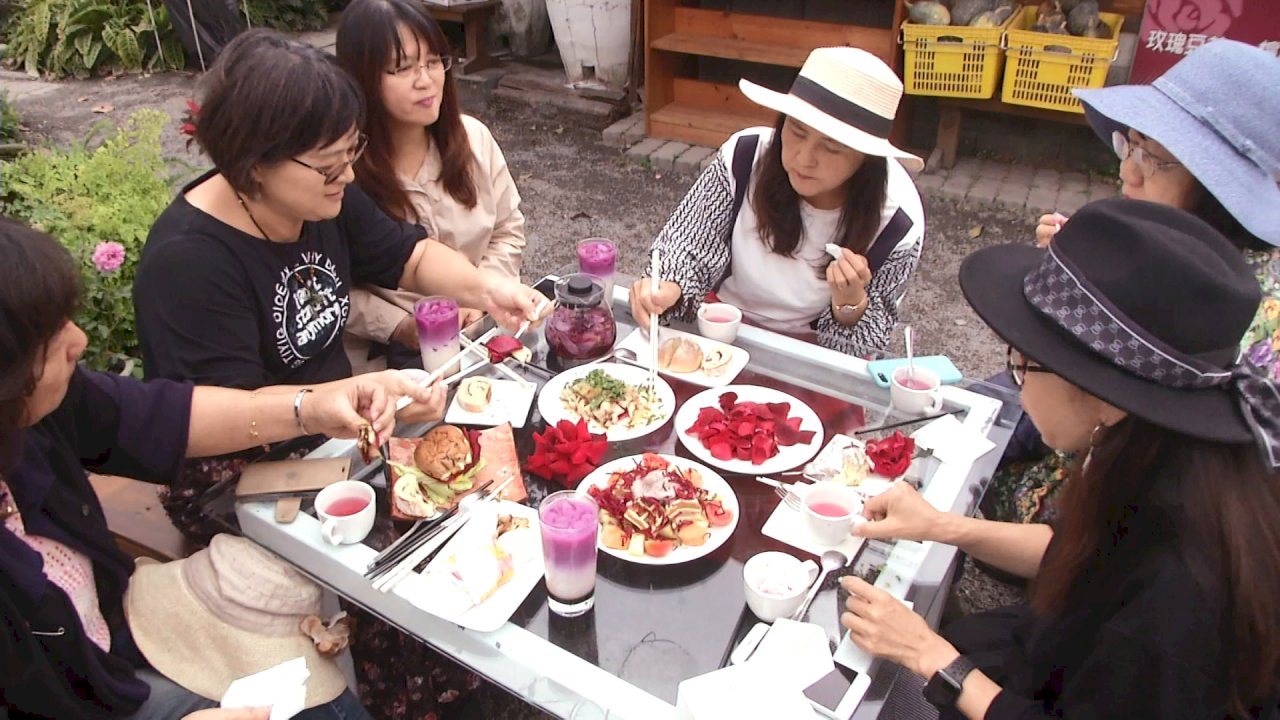 Roses are red and they are great to eat! At least that's how the song goes at a rose farm in Pingtung. We all know that roses smell nice and are great as gifts for Valentine's Day, but did you know that the petals are edible?
An organic rose farm in Pingtung County is promoting a Valentine's Day meal using rose petals in its dishes. Grab some meat with two petals and take a bite! The rose petals are also great in hamburgers, smoothies, with pancakes and in burritos. The roses at this particular farm carry an aroma of the fruit lychee.
A customer who tasted the flowery meal said it is unbelievable that roses which are normally a feast for the eyes can be put into foods and drinks.
But of course you can also go rose picking at the farm, which is the biggest organic rose farm in Taiwan. Visitors can pluck and eat the petals along the way as they pick basketfuls of the flowers to bring home!