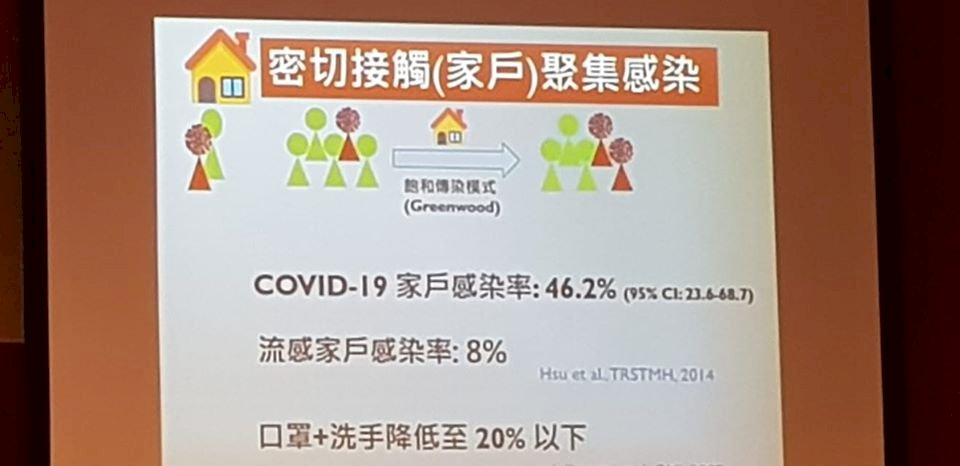 COVID-19's household infection rate may be eight times that of influenza. That's according to researchers at National Taiwan University's College of Public Health, who were speaking at a prevention seminar hosted by the college.
As of Monday, Taiwan has 30 confirmed cases of COVID-19. Household infection has taken place in eight families.
The college says that based on Taiwan's data, COVID-19 has a household infection rate of 46%. The household infection rate for influenza, by comparison, is about 8%. The college says the infection rate for COVID-19 can be lowered to around 20%, if people wear face masks and are vigilant about washing their hands.
The dean of the college, Chan Chang-chuan, says that the surge in global cases in places like South Korea, Iran, and Italy, suggests that COVID-19 is spreading much faster than previously thought. He says that once the school semester begins on Tuesday, person-to-person interaction in public places will increase, raising the possibility of COVID-19 infection.
On Monday, Taiwan also raised its travel alert to South Korea to level 3 which advises the public to avoid all unnecessary travel to the country.