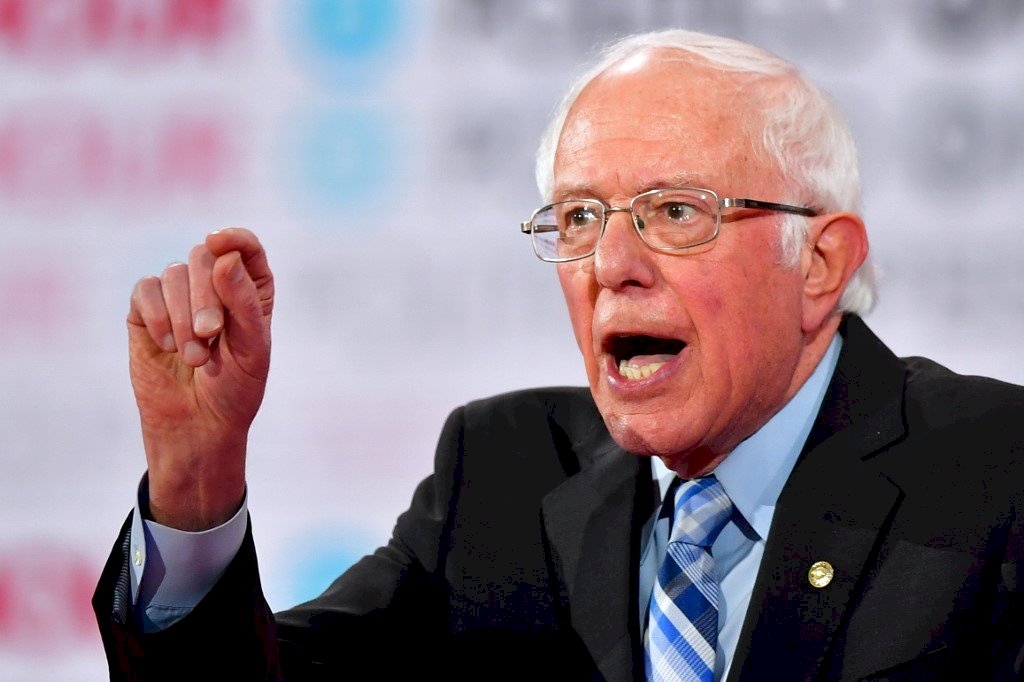 US Senator Bernie Sanders says that if he were president, he would not "sit by and allow invasions to take place." He was speaking in an interview with 60 Minutes host Anderson Cooper on Sunday.
When asked what his criteria would be for military action, Sanders answered "threats against the American people" and "threats against our allies in NATO".
Cooper followed up with this question about Taiwan: "If China took military action against Taiwan, is that something you would…"
Sanders said, "That's something, yeah. I mean, I think we have got to make it clear to countries around the world that we will not sit by and allow invasions to take place, absolutely." Sanders did not say, however, specifically what he would do.
Many media reports in Taiwan have said that Sanders was showing his commitment to defending Taiwan in the event of a Chinese invasion. But what action he would take is not clear from his comments.
The 78-year old senator is vying for the Democratic nomination, hoping to unseat US President Donald Trump in November. Sanders has won two of the three state caucuses and primaries that have taken place so far this season.