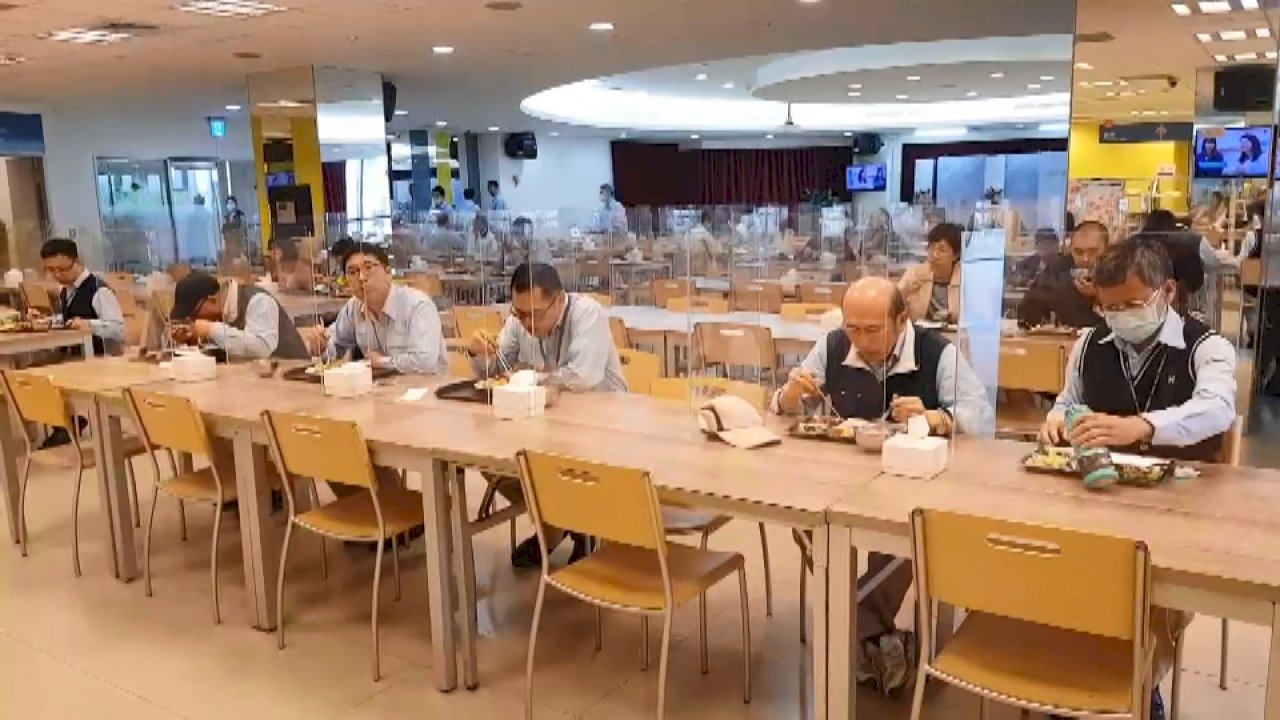 With COVID-19 in the back of everyone's mind, eating establishments are going to great lengths to shield their customers from infection. One company has even erected partitions on the dining tables.
This is the employee cafeteria at China Steel Corporation, Taiwan's largest integrated steel maker. They've erected clear partitions at each seat to prevent particulates from flying, while ensuring that people can still see and chat with each other.
The partitions are made from acrylic and were designed specifically to fend off the new coronavirus. China Steel employee Kuo Guan-tsuo says that they decided to go with transparent material because they didn't want the employees to feel isolated.
There are about 200 seats in the cafeteria and it doesn't just serve employees of China Steel. People who work at other companies in the building are also welcome. Each seat is regularly disinfected, and patrons are required to take their temperature before entering the cafeteria. That way, the only worry they'll have is deciding between chicken or beef.