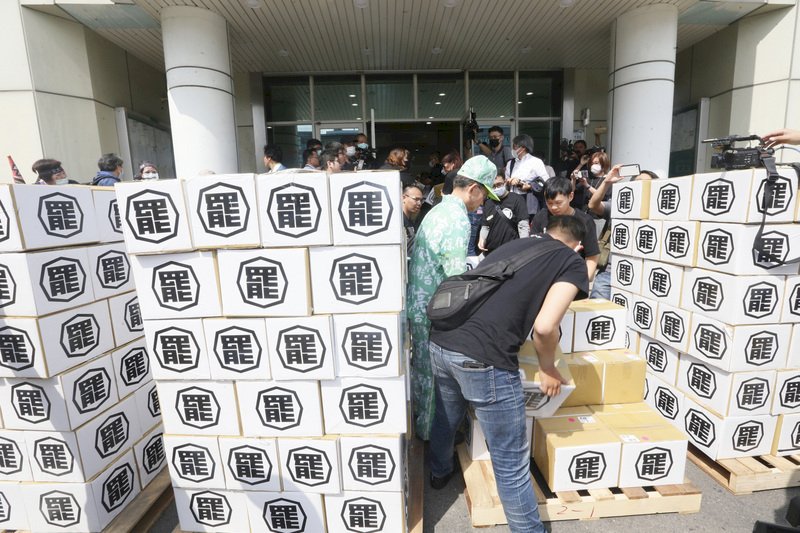 A vote to recall Kaohsiung Mayor Han Kuo-yu will likely take place in mid-June. Lead petitioner Chen Kuan-jung (陳冠榮) says he expects the vote to take place on June 13.
Organizers have delivered 400,000 petitions to the Kaohsiung City Election Commission. They need 228,000 signatures – or 10% of the Kaohsiung electorate – in order to initiate a vote.
The Kaohsiung City Government says it respects the right of the petitioners, and will follow directives from election officials.
A vote to recall the mayor will require a simple majority of at least 580,000 votes, which is one quarter of the Kaohsiung electorate.